Fernando De Sales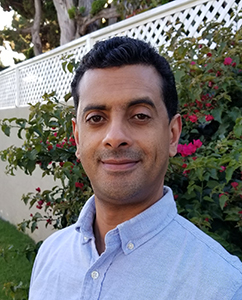 Associate Professor of Geography
Storm Hall 313B | [email protected]
Curriculum Vitae | Climate Lab
Fernando De Sales' research interest lies primarily in developing a better understanding of the processes associated with Earth's physical environment through climate models. In particular, understanding the interactions between the atmosphere and the surface has been the focus of his research. These interactions regulate heat, moisture, gas and momentum exchanges in our planet, which in turn help modulate wind patterns and precipitation regimes; and therefore are strongly linked to a sustainable human existence.
His research explores different aspects and techniques of climate modeling at regional and global, and seasonal and annual scales. He is currently involved on projects investigating the impacts of drought on groundwater, global warming effect on crops, wildfire, and the future of the Tibet Plateau snow pack. These projects are helping solve important questions, while training students to think beyond disciplinary boundaries.
He is also a faculty at the SDSU Center for Climate and Sustainability Study and an associate with the SDSU Blue Gold Center of Excellence and the Center for Information Convergence and Strategy. He is currently a member of the American Geophysical Union and the American Association of Geographers.
Fernando offers a seminar on climate science and modeling (GEOG 596) with a focus on land surface and climate, and at the undergraduate level regularly teaches "Earth's physical environment" (GEOG 101) and "Global Climate Change" (GEOG 409) courses.
Ph.D., University of California, Los Angeles, USA, 2006
M.Sc., Universidade de São Paulo, Brazil, 2000
B.Sc., Universidade de São Paulo, Brazil, 1998
GEOG 101: Earth's Physical Environment
GEOG 103: Weather and Climate
GEOG 409: Global Climate Change
GEOG 503: Modeling of Land-Atmosphere Biophysical Processes
Impacts of land-use and land-cover changes on climate
Climate modeling
Land surface-atmosphere interaction processes
Regional dynamic downscaling
Forecast verification methods