Events
Academic Year Events
Past Events
Colloquia Series
Human-Watershed Interactions: from the Amazon to the US-Mexico Border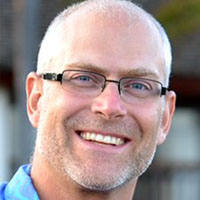 Dr. Trent Biggs, Professor of Geography, San Diego State University
Friday, September 17, 2021
3:30 pm to 4:30 pm
Zoom Link: https://sdsu.zoom.us/s/86108452784
Meeting ID: 861 0845 2784
Passcode: 92182
How do humans impact watersheds, including their water quantity and quality? What processes drive those impacts, and what are the consequences for humans and ecosystems? Finally, how can we combine remote sensing, modeling and field observations to understand human-watershed interactions? This talk will address these questions with examples from the Amazon and US-Mexico border, including a summary of work by SDSU faculty and students over the past 20+ years.
Trent W. Biggs' research interests include the impacts of land use on hydrology, water quality, and sediment. Dr Biggs and his students use satellite imagery, fieldwork, and modeling to diagnose and analyze water-related problems that impact the environment and human welfare. His field locations include American Samoa, southern India, the Himalaya, and the US-Mexico border region. Most recently he and a team of students have analyzed the environmental consequences of urbanization on the US-Mexico border, with an emphasis on the origins of sediment that has damaged local estuaries.
The $16 Taco: Contested Geographies of Food, Ethnicity, and Gentrification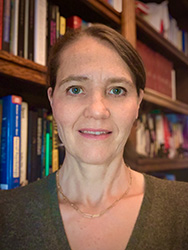 Dr. Pascale Joassart-Marcelli, Professor of Geography, San Diego State University
Friday, October 8, 2021
3:30 pm to 4:30 pm
Zoom link: https://SDSU.zoom.us/j/81442477084
Meeting ID: 814 4247 7084
Passcode: 92182
Barbacoa tacos, bibimbap, bánh mi, pupusas, and other "authentic ethnic" foods are drawing white, middle-class, and college-educated eaters into historically segregated neighborhoods where residents, mostly people of color and immigrants, have long struggled with limited food access. Does this signal the emergence of a more inclusive city?
The $16 Taco focuses on the role of food in transforming urban landscapes. Drawing on extensive field work in San Diego, Pascale Joassart-Marcelli documents the evolution of Barrio Logan, City Heights, and Southeastern San Diego's foodscape away from serving the needs of long time minoritized residents to pleasing the tastes of wealthier and whiter newcomers. She shows how this trend—fueled by media attention and capitalized on by developers—contributes to gentrification and the displacement of the very people who have produced these foodscapes through self-reliance in the face of food apartheid. Her research illustrates how food can both emplace and displace immigrants, shedding light on the larger process of gentrification and the emotional, cultural, economic, and physical displacement it produces.
Pascale Joassart-Marcelli is Professor of Geography and Director of the interdisciplinary Food Studies and Urban Studies programs at San Diego State University where she has been teaching courses such as Geography of Cities, Geography of Food, Food Justice, Feeding the World, and Food, Place,and Culture. Her research focuses on the relationship between place, ethnicity, and food, including the role of food in creating just and sustainable cities for all. She has published over 50 peer-reviewed articles and book chapters, is the author of The $16 Taco: Contested Geographies of Food, Ethnicity, and Gentrification (2021) and the co-editor of Food and Place: A Critical Exploration (2018). Her research has been funded by the National Science Foundation and other private and public funding agencies.
Geography as Brick: Joyfully Fracturing the Ecology of Negligence and Inattention of the Cultural/Natural Resources Management Industrial Complex through Critical Geographies and Geo-Philosophies (with special focus on NHPA, NEPA, and CEQA)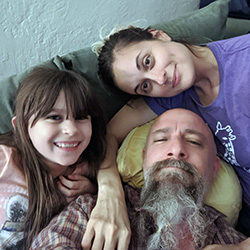 Dr. Giorgio H. Curti, Co-Owner and Project Director, Cultural Geographics Consulting, LLC, Adjunct Professor and Lecturer, Department of Geography, SDSU
Friday, October 22, 2021
3:30 pm to 4:30 pm
Zoom link: https://SDSU.zoom.us/j/85362926100
Meeting ID: 853 6292 6100
Passcode: 92182
Laws and regulations that guide environmental, heritage and cultural resource, and historic preservation in the United States—such as the National Historic Preservation Act (NHPA), National Environmental Policy Act (NEPA), and California Environmental Quality Act (CEQA)—ostensibly, in their stated intents and purposes, exist to serve the concerns, interests, and health and well-being of the multitude. Whatever the intentions of their promulgations, these laws have been found to be largely procedural by the courts. In practice, procedural implementations of these laws are overwhelmingly dominated by what can best be characterized as an ecology of governmental negligence and professional ultracrepidarian gatekeeping. This dominant and dominating symbiosis of carelessness and inattention defines the cultural/natural resources management industrial complex and often renders any semblance of compliance to empty and inattentive processes of hollow box-checking and limited disciplinary (mis)interpretations. This, in turn, works as regulatory capture through horizontal means. The dire effects on integral material, embodied, and relational capacities of communities and environments—particularly Native communities and their traditional cultural places and landscapes—are at best treated as matters that can be "mitigated" by so-called "subject matter experts" and at worst (and as is most common) realities to ignore, deflect, neglect or even actively veil, bury, and silence. This talk explores how spectrums and bricks of attentive geographical thought and practice—particularly those advanced by critical geographies (broadly understood) and geo-philosophies—offer pragmatic, inclusive, collaborative, corrective, and productive ways of joyfully fracturing and creatively re-fashioning circuits of the procedures that guide NHPA, NEPA, and CEQA compliance—to and for the benefits of the multitude.
Giorgio Hadi Curti is a socio-cultural geographer and critical ethnographer who works at the intersections of cultural and natural resources laws and mandates, traditional and local knowledges and sciences, and the collaborative development and implementation of land and water stewardship and management strategies guided and defined by Native and traditional communities and associated human-environment relationships, cosmologies, and worldview and value systems. Giorgio received his PhD in 2010 from the San Diego State University-University of California, Santa Barbara Geography Joint Doctoral Program. In 2016, Giorgio and friend and fellow SDSU-UCSB Joint Doctoral alum, Christopher Moreno, founded Cultural Geographics Consulting (CGC), a minority-owned small business that pursues ontological and epistemic justice in its dedicated mission to help create a world where historically and geographically marginalized peoples are empowered to define and direct their own futures. In addition to his work with CGC, Giorgio serves as Adjunct Professor and Lecturer in the SDSU Department of Geography, and as a Research Associate with the Young People's Environments, Society and Space Research Center.
When All Models Are Wrong: A Recipe for Spatial Sensitivity Analysis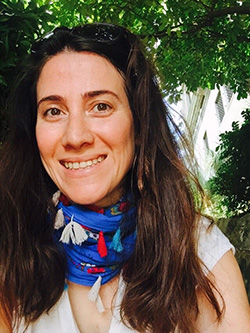 Dr. Seda Şalap-Ayça, Lecturer of Geosciences, University of Massachusetts Amherst
Friday, November 12, 2021
3:30 pm to 4:30 pm
Zoom link: https://SDSU.zoom.us/j/87589102401
Meeting ID: 875 8910 2401
Passcode: 92182
Descriptive and predictive spatial models are potentially important tools in aiding decision-making, providing that the reliability of their results is accounted for, explained, and properly communicated to model users. However, all process representations in spatial models are subject to uncertainty. Therefore, the question becomes how to understand the unknown (uncertainty) of the unknowns (the model parameters). As a solution to this problem, a spatial model's reliability can be assessed by quantifying and representing model output uncertainty followed by sensitivity analysis (SA). Uncertainty analysis (UA) quantifies the model uncertainty and SA enables exploring the space of input factors to find out which contributes the most to the error and uncertainty in modeling. In this talk, I will demonstrate a generic recipe for UA-SA for spatial models, followed by representative examples for a land-use evaluation and a land-use forecasting model. And at the final step, the methods of visualizing the result of the integrated UA-SA framework will be examined by questioning their effectiveness on the end-users.
Seda Şalap-Ayça, has a BSc from Mining Engineering with a double minor in GIS and Remote Sensing. After her MSc in Geodetic and Geographic Technologies, she completed the Joint Doctoral Program in Geography at SDSU and UC Santa Barbara, where she specialized in spatial decision making, land-use models, uncertainty and sensitivity analysis for spatial models, and visualization of spatial model outputs. Currently, she is a lecturer at UMass, Amherst at Mt Ida Campus, where she teaches various levels of GIS courses in hybrid mode. Her current collaborative research project focuses on assessing social vulnerability and understanding the flood risk factors in Massachusetts.
The State of the Map: Transforming Geospatial Information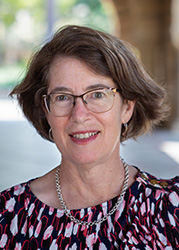 Julie Sweetkind-Singer, Associate University Librarian for Science and Engineering Resources, Head, Branner Earth Sciences Library & Map Collections, Stanford University
Friday, November 19, 2021
3:30 pm to 4:30 pm
Zoom link: https://SDSU.zoom.us/j/82865456753
Meeting ID: 828 6545 6753
Passcode: 92182
Today's technologies allow people to use geospatial information in a variety of ways. This talk will explore how data trapped on paper maps are being transformed into actionable information, how satellite imagery is being used to affect health outcomes, and how historical maps interact with imagery to compare the past with the future.
Julie Sweetkind-Singer is the Associate University Librarian for the Science and Engineering Resources Group in the Stanford Libraries. She oversees the staff and support infrastructure provided to the faculty, researchers, and students for the cartographic and geospatial programs centered within the Libraries, including the Branner Earth Sciences Map Collections, the Stanford Geospatial Center, and the David Rumsey Map Center. Julie served for six years on the National Geospatial Advisory Committee (2014-2019, Chair: 2016-2018), an Advisory Committee to the FGDC. She currently sits on the User Working Group for SEDAC, the Socioeconomic Data and Applications Center at Columbia University.
From Psychology to Sustainability: How Bikes and Scooters Can Reshape Urban Mobility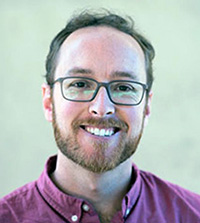 Dr. Dillon Fitch, Co-Director, BicyclingPlus Research Collaborative, Institute of Transportation Studies, University of California, Davis
Friday, December 3, 2021
3:30 pm to 4:30 pm
Zoom link: https://SDSU.zoom.us/j/81594779978
Meeting ID: 815 9477 9978
Passcode: 92182
Integrating my recent research, I will discuss how individual-level bicycling attitudes and behavior demonstrate opportunities for reducing automobility. Using psychological experimentation, travel surveys, and GIS/GPS data to understand travel behavior, I focus my analysis on environment-behavior interactions in a variety of Californian urban contexts. I will discuss the role of local and state planning and policy in shaping those interactions and suggest ways to leverage bikes, electric bikes, electric scooters, and future micro-modes to improve transportation sustainability.
Dillon Fitch is the Co-Director of the BicyclingPlus Research Collaborative at the Institute of Transportation Studies, UC Davis. His research focuses on bridging disciplines and institutions in studying bicycle mobility and emerging forms of micromobility. His recent published work spans travel behavior and transportation planning, and has current projects on micromobility service impacts to car use and the evaluation of bike/pedestrian project benefits among others. Dillon received a BA in Political Science from UC Irvine, MS in Geography from San Diego State, and PhD in Transportation Technology and Policy from UC Davis.
Adapting to Environmental Change: Strategies for West Coast Shellfish Growers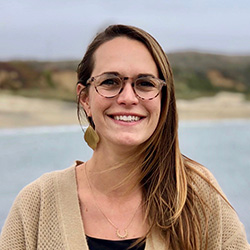 Dr. Melissa Ward
Postdoctoral Researcher
Dept. of Geography and Coastal Marine Institute
San Diego State University
Friday, February 4, 2022
3:30 pm to 4:30 pm
Zoom Link: https://SDSU.zoom.us/j/89421546229
Meeting ID: 894 2154 6229
Passcode: 92182
The shellfish aquaculture industry along the West Coast is particularly vulnerable to ocean acidification (OA), given the negative effects of low pH on shellfish survival and growth. The social-ecological system exemplified by this industry serves as an opportunity to identify and address strategies for local adaptation. Through interviews conducted with West Coast shellfish growers, we find that growers are concerned about OA, among many other environmental stressors such as marine pathogens and water temperature. However, growers are often unable to attribute changes in shellfish survival or health to these environmental factors due to a lack of data and the resources and network required to acquire and interpret these data. From these interviews, we identify a list of adaptive strategies growers employ or would like to employ to improve their overall adaptive capacity to multiple stressors (environmental, economic, political), which together, allow farms to weather periods of OA-induced stress more effectively. In particular we explore the challenges, potential benefits, and science surrounding one adaptive strategy – co-locating shellfish aquaculture with eelgrass. We present recent work suggesting that eelgrass can elevate local pH, positively impacting co-located shellfish. However, implementing such a strategy comes with environmental and management challenges, which we explore here.
Melissa Ward received her PhD from the SDSU-UC Davis joint-doc program in Ecology and is currently a postdoctoral researcher at San Diego State University. Her research explores natural climate solutions, focusing on the biogeochemical processes associated with coastal carbon cycling and on understanding how human communities can adapt to climate change. Specifically, Melissa's current work investigates the ways in which shellfish aquaculture growers can adapt to ocean acidification, and how seagrass might facilitate or challenge this adaptation.
AAG Prep and Pep Talks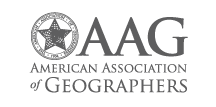 Friday, February 18, 2022
3:30 pm to 4:50 pm
Zoom Link: https://SDSU.zoom.us/j/88597794644
Meeting ID: 885 9779 4644
Passcode: 92182
A preview of presentations that SDSU Geography students will give at the upcoming Annual Meeting of the American Association of Geographers. Presenters will have a chance to practice their presentations and receive valuable feedback
Ettore Asoni, Scales of foreignness: US immigration law as a geographic and constitutional abnormality
Jessica Embury, The Dynamic Roles of Chronic Disease, Socioeconomic Factors, and Mobility on Population Vulnerability During the COVID-19 Pandemic
Gabriela Morales, Agricultural Responses to Changing Water Supplies in Imperial Valley, California
Jake Rowlett, "Between Fantasy and Reality:" Star Wars and the Adaptation of Cinema into Themed Attractions
Moderator: Corrie Monteverde
Coordination: Dan Grafton
AR4D and the Life Geographic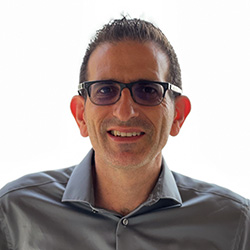 Dr. Steven Prager
Principal Scientist for Climate Resilient Food Systems
Climate Action
International Center for Tropical Agriculture
Alliance of Bioversity International and CIAT
Cali, Colombia
Friday, March 4, 2022
3:30 pm to 4:30 pm
Zoom Link: https://SDSU.zoom.us/j/81784130249
Meeting ID: 817 8413 0249
Passcode: 92182
AR4D is shorthand for "Agricultural Research for Development". All around the world there are dedicated individuals working to improve the livelihoods of smallholder agricultural producers and the environments on which those livelihoods (and lives) depend. AR4D covers an incredible gamut of topics from understanding the sustainability of food systems to improving crop varieties to developing highly tailored and locally adapted approaches for "climate smart agriculture". In nearly every aspect of the AR4D process, geographers have the potential play an important role in helping smallholders adapt to the challenges presented by climate change, ever increasing globalization, and the changing food system.
In this talk, we will cover a range of AR4D-realted themes and discuss where geographers fit into this important area of research and practice. Whether one is interested in understanding and scaling equity in access to markets and agricultural technology or in improving seasonal agro-climactic forecasts for a specific region, understanding geography, geographic theory, and geographic information are critical. At the same time, "selling geography" is not always easy, and entry points for geographers into the AR4D world are not necessarily obvious. As such, in addition to considering a variety of different potential research areas, this talk will also address how to prepare oneself for an AR4D career or related scientific collaboration.
Steven Prager is a Principal Scientist for Climate Resilient Food Systems, based at the International Center for Tropical Agriculture (CIAT), in Cali, Colombia. There, Steve has led major contributions to the recently concluded CGIAR Global Futures and Strategic Foresight research activity, and a portfolio of projects related to the development of climate services and digital adaptation approaches for agriculture development. At CIAT, Steve works to facilitate more informed decision-making in a broad range of areas from investments in agricultural research to agriculture management practices, all with an eye toward supporting improved adaptation and mitigation strategies. Steve specializes in the use of decision-science and quantitative foresight approaches and leads a team of highly skilled geographers, data scientists, and modelers specializing in crop, climate and bioeconomic processes. Prior to joining CIAT, Steve was an Associate Professor of Geography at the University of Wyoming where he conducted research and taught in the area of Geographic Information Science. Steve brings a diverse educational background to his CIAT research program with a B.S. in earth science and an M.A. in geography both from the University of North Carolina at Charlotte. He received his PhD in Geography from Simon Fraser University in 2002 where he studied the sustainable development through a lens at the interface between economic activity and the throughput of environmental goods and services.
Postponed
Water Quality in Agricultural Landscapes: Ireland's Agricultural Catchment Programme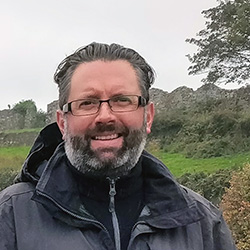 Dr. Daniel Hawtree
Research Officer
Teagasc - Agricultural Catchment Programme
Adjunct Associate Professor
School of Biomolecular and Biomedical Science
University College Dublin, Ireland
Postponed: To be rescheduled.
The Agricultural Catchment Program (ACP) is a program initiated in Ireland in 2008 to monitor and assess the efficacy of measures put in place to protect water quality. To this end, a set of catchments were selected which represent a range of the most common agricultural and site conditions in Ireland, where long-term sampling stations could be established in cooperation with local farmers. At these sites, key variables are collected at high temporal resolution (e.g., 15-minutesampling time), which has provided a substantial trove of data on the hydrologic and nutrient dynamics in these catchments. Modelling efforts are now underway using these datasets to improve our capacity to predict future hydro-chemical fluxes under changing conditions, and to simulate alternate potential scenarios designed to meet Ireland's obligations under EU regulations on agriculture and water quality. This seminar will provide an overview of the ACP and the current modelling work being undertaken, as well as touching on the other key components of the program (e.g., gaseous emissions, knowledge transfer, education).
Daniel Hawtree is a research officer at Teagasc (the Irish national body responsible for research, advisory, and training services to the agri-food industry) and an Adjunct Associate Professor at University College Dublin. At Teagasc, his research is focused on developing catchment models within the Agricultural Catchment Programme. Daniel is a native of San Diego and received both his BSc (Psychology) and MSc(Geography) at San Diego State University, which was then followed by a research internship at the European Commission Joint Research Centre (Ispra, Italy), and then a joint PhD split between Technische Universität Dresden and University of Padua. Since 2018, Daniel has been based in Ireland, where he carried out post-doctoral research at University College Dublin, before moving to Teagasc in 2021.
Technology and Policy Trends Affecting Geography in National Security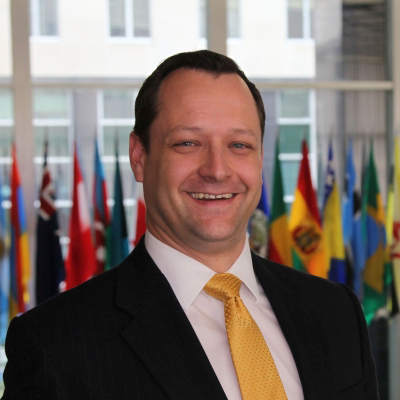 Dr. Joshua Campbell
Founder, Sand Hill Geographic
Friday, March 25, 2022
3:30 pm to 4:30 pm
Zoom link: https://SDSU.zoom.us/j/83128727331
Meeting ID: 831 2872 7331
Passcode: 92182
Dr. Joshua S. Campbell is the Founder of Sand Hill Geographic, a consultancy providing strategic advisory services on geospatial technology, policy, and product management. Dr. Campbell has over 20 years of geographic information science and technology experience working across a range of national security, diplomacy, international development, and academic contexts. He has extensive experience in GIS, remote sensing, spatial analysis, and spatial data infrastructure.
Most recently Dr. Campbell served as a Senior Advisor in the State Department's Bureau of Intelligence and Research (INR). In this position he supported the Department's Geographer, helping write the Department's first Geospatial Data Strategy, and managing several geospatial technology initiatives related to cartographic production, web-based GIS, and GIS data dissemination. Prior to returning to the State Department, Dr. Campbell led the development of a custom geospatial software application at the National Geospatial-Intelligence Agency (NGA) and served as a subject matter expert on several data analytics and research projects for NGA and other Department of Defense organizations.
Before starting Sand Hill Geographic, Dr. Campbell was the GIS Architect at the State Department's Humanitarian Information Unit, where he led the geospatial portfolio and created MapGive, an award-winning crowdsource mapping initiative designed to catalyze open geographic data production to support the complex emergency, humanitarian, and national security communities. Additionally, he worked as a senior disaster risk management consultant for the World Bank, supporting disaster reduction and spatial modeling projects in several Central Asia and Caucasus countries.
Dr. Campbell is a Councilor of the American Geographical Society, voting member of the Humanitarian OpenStreetMap Team, and a charter member of the Open Source Geospatial Foundation. He holds a Doctor of Philosophy (Ph.D.) in Geography, Master of Arts in Geography, and Bachelors of General Studies in Anthropology, each from the University of Kansas.
Remote Sensing of Wildfire Behavior: Needs, Challenges, and Advances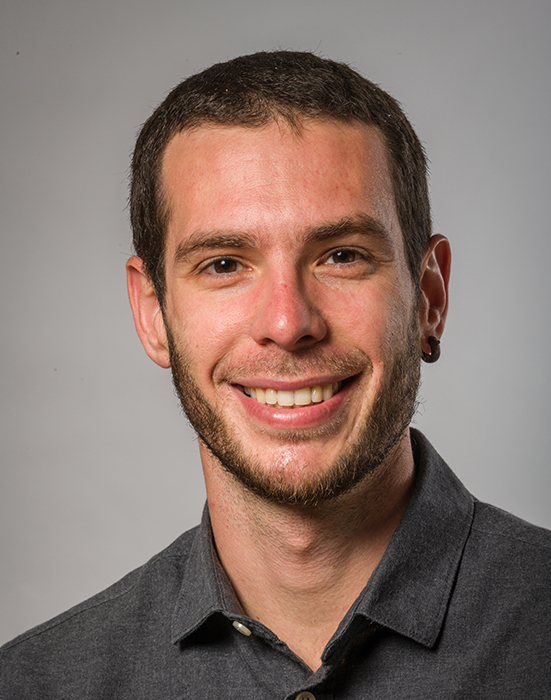 Dr. Mario Miguel Valero Pérez
Wildfire Interdisciplinary Research Center
San Jose State University
Friday, April 22
3:30 pm to 4:30 pm
Please complete the one-click registration in order to receive the Zoom invitation for the event.
While the undesired effects of wildfire continue to rise in many regions and fire modelers strive to develop new tools that support community adaptation, the fire science community continues to suffer from a severe shortage of fire behavior observations, especially at the landscape scale. Recent developments in remotely piloted aerial platforms and airborne optical sensors, as well as their growing adoption by fire researchers and fire management agencies, provide unprecedented opportunities to fill this data gap. However, systematic characterization of fire behavior entails important challenges caused by safety requirements, payload restrictions, and operational constraints. These limitations drastically reduce the resolution of achievable observations and increase the uncertainty of resulting measurements. In this talk, Dr. Valero will present his latest research in this field and discuss the needs, advances and remaining challenges.
Dr. Valero received his PhD from the Universitat Politècnica de Catalunya, in Barcelona, Spain, where he developed novel image processing tools for automating aerial monitoring of active wildfires. Additionally, he holds M.S. degrees in Aerospace Engineering, Biomedical Engineering and STEM Education. Dr. Valero has extensive experience in fire behavior measurement and simulation, with expertise in remote sensing, Earth observation, data-driven modeling, machine learning, computational fluid dynamics, cloud computing, high-performance computing and uncertainty quantification. Committed to providing high quality education, he is also interested in everything related to education research and teaching innovation.
Commodification and Decommodification of Nature: A Short Story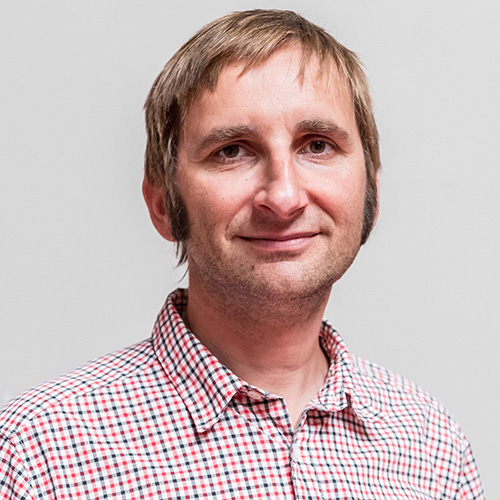 Dr. Harold Levrel
AgroParisTech
Université Paris-Saclay
Paris, France
Friday, April 29
3:30 pm to 4:30 pm
Zoom link: https://SDSU.zoom.us/j/85435210610
Meeting ID: 854 3521 0610
Passcode: 92182
It has become a central topic in the social sciences to examine the conditions and outcomes of economic approaches for supporting conservation policies all around the world. Economics and economic activities are often conceptualized as contributing to alienation from nature, viewing nature as a commodity which delivers ecosystem services to be valued in order to provide benefits to people, without any considerations regarding the inherent value of nature itself. This commodification process is said to occur through various mechanisms such as monetary valuation, privatization, financialization, etc. Even if evidence supports the fact that these commodification processes are in progress, in-depth analysis reveals that these mechanisms are not necessarily well defined, that they are not new, neither are they irreversible, nor a one way trend. Indeed, the processes of commodification are more hybrid than assumed, and many trends can be considered as an "ecologization" of the economy and of economics. This presentation will provide a short history of the commodification and decommodification of nature.
Harold Levrel is a professor of ecological economics at AgroParisTech and the University of Paris-Saclay. He is a researcher at the Centre International de Recherche sur l'Environnement et le Développement (CIRED) and is co-director of the Ecological Accounting Chair. His work focuses on the conditions for implementing the ecological transition of the economy and biodiversity conservation policies. His fields of specialization are ecosystem services assessment, biodiversity offsetting, strong sustainability, social-ecological modelling, ecological accounting.
The Center for Regional Sustainability at SDSU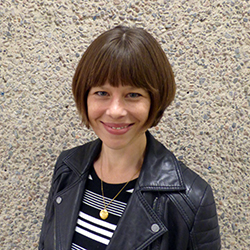 Dr. Jessica Barlow
Professor, School of Speech, Language, and Hearing Sciences
Executive Director, Center for Regional Sustainability
San Diego State University
Friday, May 6
12:00 pm to 1:00 pm
Zoom link: https://SDSU.zoom.us/j/82606412495
Meeting ID: 826 0641 2495
Passcode: geotalk
The Center for Regional Sustainability (CRS) fosters research; establishes collaborations across campus and with partners from business, government, and education; and generates solutions that enhance the natural environment, economic vitality, and social equity in the greater San Diego- Tijuana region.
Dissertation Presentations
The Law of Inhospitality: A Geography of US Immigration Law and Detention
Ettore Asoni
Wednesday, June 8, 2022
9:00 am to 10:00 am
Zoom Session
Thesis Presentations
Virtual Reality Integration into Geography Education: A Case Study of Physical Geography
Christian Mejia
Friday, December 3, 2021
11:00am to 12:00pm
Zoom Session
Agricultural Responses to Changing Water Supplies in Imperial Valley, California
Gabriela Morales
Monday, December 6, 2021
9:00am to 10:00am
Zoom Session
The Elephant in the Room: Exploring Visitor Decisions, Experience, and Satisfaction at Elephant and Community-based Sanctuaries in Thailand
Kayla Gorman
Monday, March 7, 2022
11:00am to 12:00pm
Storm Hall 337
Detecting and Examining Spatiotemporal Patterns of Deviant Driving Behavior
Eduardo Cordova
Tuesday, April 12, 2022
12:30pm to 1:30pm
Zoom Session
A Tri-Space Interface for Exploring Multispectral and Multitemporal Imagery
Timothy Schempp
Friday, May 20, 2022
1:00pm to 2:00pm
Zoom Session
General Events
Geography Awareness Week
November 15–19, 2021
Featured events throughout the week and chances to win gift cards and geography swag!
2022 Climate Talks
Indigenous Wisdom and Perspectives on Colonial- and Industrial-Induced Climate Change
Presented by the Geography Graduate Student Association
Tuesday-Thursday, April 12-14
4:00pm-6:00pm daily
This student-led project, through the Geography Graduate Student Association (GGSA), will focus on bringing together Indigenous leaders and traditional practitioners to provide much-needed perspectives, practices, and wisdom—and the associated challenges Indigenous communities may be facing–related to colonial—and industrial-induced climate change. The purpose is twofold: (1) to provide a forum for Indigenous insights, concerns, and lessons to challenge blind-spots, errors, and exclusions of Western climate science, and (2) to present SDSU students, faculty, staff, alumni, and the wider public with opportunities to become worthy to responding to these challenges.
The Panel Talks will be held over three days, Tuesday-Thursday, April 12-14, between 4:00pm and 6:00pm. These will be virtual webinars held via Zoom. Registration is required.
Panel topics:
All sessions moderated by Shasta Gaughen and Giorgio Hadi Curti
Tuesday, April 12: Presenters: Edward Wemytewa and Valentino Villaluz
Wednesday, April 13: Presenters: Dr. Ora Marek-Martinez and James Rattling Leaf
Thursday, April 14: Presenters: Michael Durglo Jr. and Adam Osbekoff
Visit the GGSA website to find out more information and to register for the 2022 event.
Geography Graduation Ceremony
Friday, May 13, 2022
11:00am
Exercise and Nutritional Sciences 280 (ENS 280)
Please join the Department of Geography and Urban Studies as they celebrate their graduates. There are no tickets required for the Departmental ceremony.
Colloquia Series
Socioeconomic Impacts of China's Recent Forest Restoration and Conservation Programs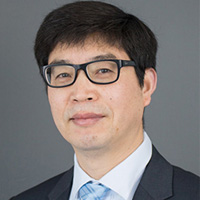 Dr. Conghe Song, Professor of Geography, University of North Carolina, Chapel Hill
Friday, September 4, 2020
3:30 pm to 4:30 pm
Since late 1990s China adopted a series of forest restoration and conservation programs after serious natural disasters resulting from long-term environmental degradation caused by unsustainable use of natural resources. In this talk, I will present the socioeconomic effects of the Conversion of Cropland to Forest Program (CCFP) and Ecological Welfare Forest Program (EWFP) on rural land use, out migration and household fuel choice and consumption in a remote mountainous township, Tiantangzhai, Anhui Province. CCFP is a forest restoration program that encourages farmers to convert croplands on slopes to forests for soil and water conservation based on the scheme of payment for ecosystem services. EWFP pays farmers to conserve forests that are of vital ecological value to the public. After controlling for other socioeconomic and environmental factors, we found CCFP strongly facilitated out migration and temporarily reduce cropland abandonment, while EWFP demotivated out migration and encouraged stable cropland usage. Neither program had a strong influence on rural household energy choice and fuel wood use. These findings highlight the need to coordinate concurrent conservation programs for achieving the targeted socioeconomic and ecological goals.
Conghe Song is currently a Professor of Geography and fellow in the Carolina Population Center at the University of North Carolina at Chapel Hill. He obtained his PhD degree from Boston University in Geography in 2001 and joined the Department of Geography at UNC Chapel Hill in the same year as an assistant professor, and subsequently rose through the ranks. He served as the Associate Chair and the Director for the Graduate Certificate Program in Geographic Information Sciences in the Department of Geography at UNC Chapel Hill during 2013-2019.
Dr. Song's research focuses on three thematic questions: (1) how the land surfaces are changing through time? (2) what are the socioeconomic and ecological consequences of these changes? and (3) what are the forces that drive these changes? He uses remotely sensed data to measure land surface changes through time, such as biophysical parameters, land cover/land-use, and land surface phenology. He employs ecological models to integrate remote sensing and ground observation to understand how terrestrial ecosystem functions change as a result of land-cover/land-use change and climate change. He integrates household surveys, remote sensing and GIS, statistical models and agent-based models to understand the dynamics of coupled natural and human systems. He served as the PI for multiple grants funded by NSF, NASA and US Forest Service. His publications appeared on Remote Sensing of Environment, Global Change Biology, Nature, Ecology, Ecological Economics, Forest Policy and Economics, Population and Environment, and Land Use Policy et cetera. According to Google Scholar, his works had been cited for more than 7,000 times.
Continental-Scale Hydraulic Gradients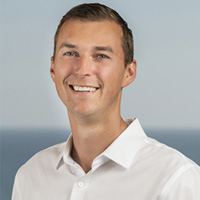 Dr. Scott Jesechko, Assistant Professor of Water Resources, Bren School of Environmental Science and Management, University of California, Santa Barbara
Friday, September 25, 2020
3:30 pm to 4:30 pm
Scott Jasechko is an Assistant Professor of water resources with the Bren School of Environmental Science & Management at UCSB. He completed his masters at the University of Waterloo, his doctorate at The University of New Mexico, three years as faculty at the University of Calgary, before joining UCSB in November 2017. Scott's research uses large datasets to understand how we can preserve the quality and sustain the quantity of river water and groundwater resources around the globe. Scott's work has been recognized by numerous early career awards, including the Horton Hydrology Research Award from the American Geophysical Union (2013), the Young Scientist Award from the Canadian Geophysical Union (2016), and the Kohout Early Career Award from the Geological Society of America (2018).
How Should We Scale From Trees to Landscapes? Predictions and Uncertainties for Forest Ecology in a Changing Climate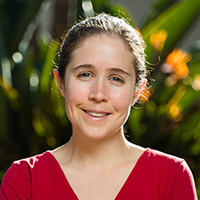 Dr. Anna Trugman, Assistant Professor of Geography, University of California, Santa Barbara
Friday, October 2, 2020
3:30 pm to 4:30 pm
Climate change has the potential to massively disrupt terrestrial ecosystem productivity, impacting biodiversity and ecosystem services, and driving Earth's forests to release carbon into the atmosphere, which would further exacerbate climate change. Critically, the physiological mechanisms underpinning forest responses to climate are not fully understood due to complex interactions between climate, tree physiology, and community ecology. Here, I will talk about research leveraging an extensive trait database and a long-term continental forest plot network to map changes in community trait distributions and quantify 'trait velocities' (the rate of change in community-weighted traits) for different regions and different forest types across the U.S. from 2000 to the present. Next, I will highlight strengths and limitations in current traits-based approaches used to scale individual-based responses to processes, with a particular focus on drought driven tree mortality.
Anna Trugman received her bachelors degree from Stanford University in Geological and Environmental Sciences and her Ph.D. from Princeton University in Atmospheric and Oceanic Sciences. She has been an Assistant Professor in the Department of Geography at UC Santa Barbara since 2019.
Tobler's Law, Hurst's Exponent, and Upper Ocean Turbulence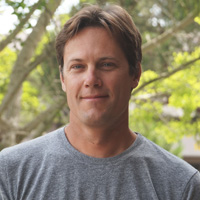 Dr. Nick Nidzieko, Assistant Professor of Geography, University of California, Santa Barbara
Friday, October 9, 2020
3:30 pm to 4:30 pm
A precise definition of "size"--encompassing both horizontal and vertical lengths scales--is essential to interpreting patterns in open ocean productivity. Whereas the physical boundaries of many ecosystem are quasi-stationary and often readily delineated by landforms, the boundaries of oceanic provinces are both subjective and fluid in time. In this talk I will consider how allometric relationships developed to quantify watershed characteristics can also be used to describe features generated by upper ocean mixing currents.
Nick Nidzieko is an Assistant Professor in the Department of Geography at UCSB. His work focuses on the contribution of physical processes in marine ecosystems and biogeochemical cycling.
Transit and Service Routing: Are We Really Finding Optimal Solutions, Does it Matter?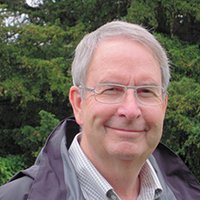 Dr. Richard Church, Distinguished Professor Emeritus of Geography, University of California, Santa Barbara
Friday, October 16, 2020
3:30 pm to 4:30 pm
The Arthur Getis Distinguished Lecture
This presentation discusses the three formulations, regarding transit and service routing, by Current et al. (1984; 1985) and Curtin and Biba (2011) and analyzes these three models when applied to a simple network. We demonstrate that these formulations may prevent optimal solutions or even feasible solutions from being found, even when they appear to be general and completely encompassing. Part of this can be explained as the result of a patently false premise under which these models were formulated and another part can be explained as the result of embedded errors in their formulations. New formulations will be developed which overcome these deficiencies and computational results will be presented.
Richard Church is Distinguished Professor Emeritus at the University of California, Santa Barbara. He received his PhD in Engineering from Johns Hopkins University. He is an expert in Operations Research and Management Science. Before coming to UCSB he was an associate Professor of Civil Engineering at the University of Tennessee. He has formally taught courses in Geography, Industrial Engineering, Management Science, and Civil Engineering. He has published two books on Location Science and more than 250 papers in Regional Science, Geography, Transportation, Operations Research, Environmental Modeling, and Engineering.
Jump In, the Water's Fine: Participatory Approaches to Freshwater and Coastal Resource Management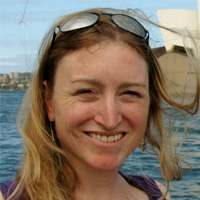 Dr. Barbara Quimby, Research Scholar, Kyl Center for Water Policy, Arizona State University
Friday, October 23, 2020
3:30 pm to 4:30 pm
Engaging resource users and local communities in environmental planning and management is increasingly common, but the forms of this process vary and their outcomes are inconsistent. This talk presents research on stakeholder participation in local management decision-making and community-led research from two projects: a marine comanagement program in Samoa and a USDA-funded effort in Arizona addressing water and agriculture. In each context, participation in sustainable management planning is shaped by existing institutions, cultural values, and local perceptions of fairness.
Monitoring the COVID-19 Outbreaks in San Diego with Social Media, GIS, and Big Data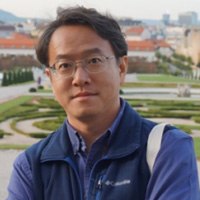 Dr. Ming-Hsiang Tsou, Professor of Geography, San Diego State University
Friday, November 6, 2020
3:30 pm to 4:30 pm
Social media, GIS and Big Data can have important applications in public health, disaster management, transportation, and urban planning. The HDMA Center at SDSU are working with data scientists to monitor and track COVID-19 outbreaks in San Diego using Geographic Information Systems (GIS), machine learning algorithms and natural language processing and to study human communications and movements during this outbreak (https://hdma-sdsu.github.io/). This talk will provide an overview of the current research efforts dedicated to track and monitor COVID-19 in San Diego. However, these technologies also monitor users' digital footprints, opinions and geolocations and they can be used for the invasion of privacy. The talk will also address the privacy concerns and how to balance between scientific research works and privacy protection.
Dr. Ming-Hsiang (Ming) Tsou is a Professor of Geography and the Founding Director of the Center for Human Dynamics in the Mobile Age at SDSU. His research interests are in Big Data, Human Dynamics, Social Media, Cancer Disparity, Web GIS, and Cartography. Dr. Tsou has published 92 refereed articles and received over $4 million federal funding (as PI or Co-PI) in the last ten years from NSF, NASA, and NIH.
Bridging the Gap: Integrating Critical Human and Physical Geography in Practice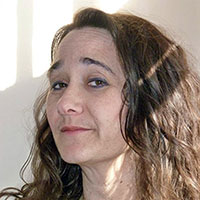 Dr. Rebecca Lave, Professor of Geography, University of Indiana, Bloomington
Friday, November 13, 2020
3:30 pm to 4:30 pm
The relationship (or lack thereof) between physical and human geography is a longstanding discussion within our field. Some commentators assume the possibility of synthesis and call for integrated work; others assume that deep integration is neither possible nor desirable. But even a brief review of the literature makes two points glaringly clear: this discussion has been going on for a long, long time and, given its regular reoccurrence, it would seem we have little to show for it. Rather than debate the possibility or desirability of such integration, I argue here that there is already a strong and growing body of work that draws together critical human and physical geography in an emerging sub-field: critical physical geography. Individually or in teams, critical physical geographers are bridging the gap, combining insights from geomorphology, ecology, and biogeography with approaches from political ecology, science and technology studies, and environmental history. The key characteristics that unify this work are its emphasis on treating physical processes and unequal power relations with equal seriousness, its acknowledgment of the politics of knowledge production, and its normative agenda of using research to promote eco-social transformation. By way of illustration, I present the results of a critical physical geography study of market-based environmental management in the US that I conducted with Martin Doyle (Duke), and Morgan Robertson (U Wisconsin). Drawing on social science data from document analysis and interviews and natural science data from geomorphic fieldwork, I argue that while the fluvial landscape bears a clear signature of environmental policy, the development of ecosystem service markets in "stream credits" has different consequences than could be expected.
Rebecca Lave is Professor and Chair of the Department of Geography at Indiana University. Her research takes a critical physical geography approach, combining political economy, STS, and fluvial geomorphology. She has published in journals ranging from Science to Social Studies of Science, and is the author of Fields and Streams: Stream Restoration, Neoliberalism, and the Future of Environmental Science (2012), the lead editor of the Handbook of Critical Physical Geography (2018), and the co-author (with Martin Doyle) of Streams of Revenue: The Restoration Landscape and Ecosystems it Creates (2021). Her current research focuses on the eco-social history of the U.S. Midwest.
Climatology of Sundowner Winds in Santa Barbara, California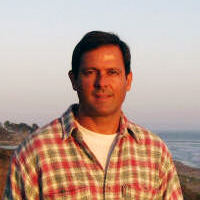 Dr. Charles Jones, Professor of Geography, University of California, Santa Barbara
Friday, December 4, 2020
3:30 pm to 4:30 pm
Dr. Charles Jones is a Professor in the Department of Geography and Researcher at the Earth Research Institute, UCSB. I have a B.S. in Meteorology from the University of São Paulo, Brazil, M.Sc. in Meteorology from the University of Utah and Ph.D. in Atmospheric Sciences from the University of California Davis. I have a broad research interests in Dynamic Meteorology and Climate Sciences. Research topics include: the Madden-Julian Oscillation (MJO), predictability of extreme events including precipitation, monsoon systems, climate change, regional modeling and wildfires. His current research projects include the dynamics of the low-level jet and precipitation variability in South America, regional modeling of Sundowner winds and wildfires in Santa Barbara, fog variability in the Santa Barbara Channel Islands and climate change in southern California.
Understanding Food Access: Going Beyond Traditional Measures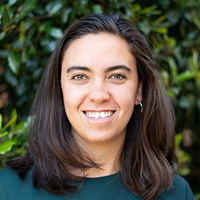 Dr. Madison Swayne, Assistant Professor of Public Affairs, San Diego State University
Friday, January 29, 2021
3:30 pm to 4:30 pm
New advances in online routing applications and mobile phone GPS services have opened up new opportunities to understand accessibility to important destinations, as well as patterns of access. In my work, I use these data and techniques to understand access to grocery stores for transit-dependent populations using public transit travel times and to understand changes in the demand for food banks inlight of the COVID-19 pandemic.
Madison Swayne is an Assistant Professor of City Planning in the School of Public Affairs at San Diego State University. She is a social science researcher who uses mixed-methods including big data, automated computing methods, and primary data sources to answer research questions at the intersection of environmental justice and land use. Her research examines how urban form, real estate development, environmental policies, and nuisance continue to reproduce and exacerbate well-documented patterns of environmental injustice. Swayne teaches courses in environmental planning, land use and environmental law, and sustainable urbanism. Before joining SDSU, Swayne completed her Ph.D. in Urban Planning and Development at the University of Southern California. She has a Master's and Bachelors' of Science in Environmental Studies from the University of Southern California and has worked in environmental consulting in Southern California.
From Mario Kart to Pro-Poor Environmental Governance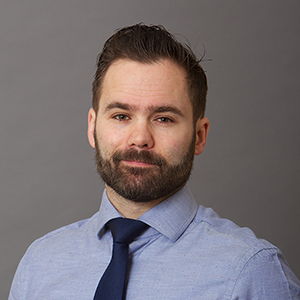 Dr. Andrew Bell, Assistant Professor of Earth and Environment, Boston University
Friday, February 5, 2021
3:30 pm to 4:30 pm
Improving environmental stewardship requires improvement of the options available down to the poorest resource users. Agriculture will no longer be the path to development and better options that it once was, without rethinking how and where to intervene. I use an iconic video game as a lens into how some of this can happen, and discuss how I plan to apply it - that is, to "Mariokartize" environmental development - in current work to evaluate payments for ecosystems services (PES) in the Shire River Basin in Malawi.
My research focuses on the use of surveys, behavioral experiments, and agent-based models to understand decision-making in the areas of: agricultural development, water management, migration, and livelihoods.
Mountain Goat Conservation and Restoration in Washington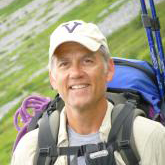 Dr. David Wallin, Professor of Environmental Sciences, Western Washington University
Friday, February 19, 2021
3:30 pm to 4:30 pm
Mountain goat populations in the Cascades Range of Washington State have declined from about 10,000 in the late 1950s-60s to about 3,000 today. Most of this decline is thought to be the result of overhunting from the 1960's through the late 1980's. I will discuss collaborative research and restoration efforts that have been underway over the past 15 years.
My research focuses on the regional-scale study of land-use effects on the structure and function of forest ecosystems. My work is heavily dependent on the use of simulation models, GIS, and satellite remote sensing. Although most of my work takes place in the Pacific Northwest, I've also been involved in comparative studies of land-use effects on forest structure in other parts of the world. Much of my recent work has focused on wildlife conservation and restoration and on the emerging field of landscape genetics.
Bonanza en los Andes, Student-led Water Development in Aurite, Perú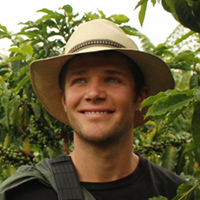 Dr. Jasper Oshun, Assistant Professor of Geology, Humboldt State University
Friday, March 5, 2021
3:30 pm to 4:30 pm
Bonanza en los Andes, was a two-year Geoscientists Without Borders (GWB) funded project focused on the Andean community of Zurite, Perú. Bonanza was designed around three interconnected themes: 1) a community based irrigation canal development project; 2) a hydrogeologic investigation of water resources in the understudied Andean puna; and 3) an educational program designed to train students in multidisciplinary research to bridge gaps between science and society.
View a video of Dr. Oshun's project.
Dr. Oshun is a geologist whose research focuses on surface processes in the critical zone, ecohydrology, fluvial geomorphology and water resources. In particular, he centers his research on the effects of human activities on water resources in Northern California areas as well as international areas (Ecuador and Perú.)
Climate Change and Groundwater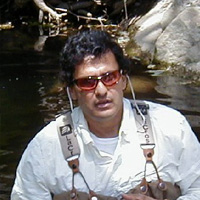 Dr. Hugo Loaiciga, Professor of Geography, University of California, Santa Barbara
Friday, March 26, 2021
3:30 pm to 4:30 pm
Hugo A. Loáiciga, Ph.D., P.E., D.WRE, Distinguished Member of the American Society of Civil Engineers (ASCE), is an eminent hydrologist. He was selected by ASCE to its 2018 class of Distinguished Members for his groundbreaking and standout contributions to the understanding of the effects of climate processes on the recharge and the safe yield of aquifers, and for the improvement of groundwater management. He is a Fellow of the American Association for the Advancement of Science (AAAS). Among other awards he has received, attesting to the importance of his contributions, are the Walter L. Huber Civil Engineering Research Prize, the Arid Lands Hydraulic Engineering Award, and the Julian Hinds Award. Dr. Loáiciga's profound contributions have advanced environmental hydrology in the areas of watershed hydrology, hydrologic hazards, sustainable water resources management, regional hydrogeology, stochastic hydrology, and global-scale hydrologic processes. His early work on global warming and the hydrologic cycle, dating back to 1996, significantly enhanced today's grasp of this topic long before there was an appreciation of its impacts. He has co-authored 356 scientific and technical articles, and teaches undergraduate and graduate courses in hydrology and water resources management in the Department of Geography at the University of California, Santa Barbara.
Hybrid Urban Borderlands – An Urban Landscape- and Border-Theoretical Approach to the Redevelopment Processes In and Around Downtown San Diego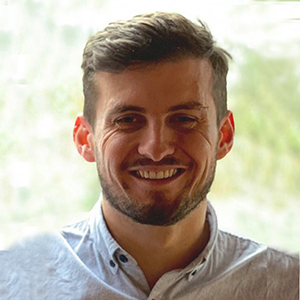 Albert Roßmeier, M.A.; PhD Candidate, Saarland University, Germany
Friday, April 9, 2021
3:30 pm to 4:30 pm
In recent years, downtown San Diego and its surrounding neighborhoods have experienced far-reaching urbanization and gentrification processes. In addition to the physical-structural developments which have reshaped the urban landscape, social upheavals have become apparent that still await in-depth analysis. In my talk, I will address individual interpretations and attributions in the context of San Diego's downtown redevelopment from a phenomenological-oriented social constructivist urban landscape perspective. Within the aim of creating a wider understanding of the current upheavals, I am expanding my perspectival framework by exploring the potential of border-theoretical thinking for the research of individual experiences of neighborhood change, gentrification, and concomitant processes of social 'b/ordering' and 'othering'. Surprisingly, border theories have only recently been applied on the level of urban neighborhoods, although these are particularly characterized by aspects of affiliation, differentiation, and participation. In response to this, I will illuminate the interdisciplinary benefits of this triangulation and illustrate how the ambiguous interpretations of San Diego's changing central neighborhoods are creating fuzzy transition zones which I call hybrid urban borderlands.
Albert Roßmeier graduated in landscape architecture with a focus on urban planning at the University of Applied Sciences Weihenstephan-Triesdorf, followed by human geography at the University of Tuebingen. In Weihenstephan, he was employed from winter 2015 to winter 2016 as a research assistant in a project on landscape change and perception in the wake of the energy revolution, funded by the Federal Agency for Nature Conservation. From winter 2016 to spring 2019, he conducted research at the University of Tuebingen in the EU project 'LIFE living Natura 2000,' among others. He is currently working on his dissertation project on the transformation of inner-ring neighborhoods and urban 'b/ordering' processes in San Diego. His research interest includes energy system transformation, landscape change and theories, discourse theory, and urban/regional development in Europe and North America.
Understanding Supraglacial Rivers on the Greenland Ice Sheet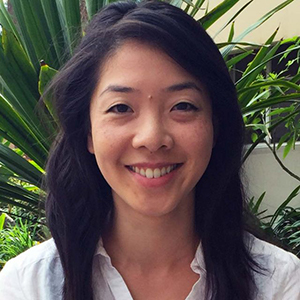 Dr. Vena Chu, Assistant Professor of Geography, University of California, Santa Barbara
Friday, April 16, 2021
3:30 pm to 4:30 pm
Supraglacial rivers on the Greenland ice sheet transport large volumes of surface meltwater to the ocean, yet they are not well understood. This presentation will 1) characterize supraglacial river hydraulics from field observations; 2) compare direct measurements of supraglacial river discharge with modeled runoff; and 3) map supraglacial rivers using high-resolution satellite imagery.
Vena W. Chu is an Assistant Professor in the Department of Geography at UCSB. She received the Ph.D. degree in Geography from UCLA, and was also a University of California President's Postdoctoral Fellow at the UC Berkeley Department of Geography. Her research employs geospatial technologies and field observations to study Arctic hydrologic systems in a changing climate, particularly to understand Greenland Ice Sheet hydrology from snow to sea.
Resources for Health and Well-Being across Latinx Destinations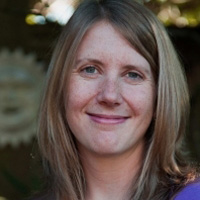 Dr. Liz Ackert, Assistant Professor of Geography, University of California, Santa Barbara
Friday, April 23, 2021
3:30 pm to 4:30 pm
The COVID19 pandemic has exposed place-based health vulnerabilities among Latinos/as. Geographic variation in health services and barriers to accessing these services have key implications for Latinx health access and outcomes in the COVID19 era and beyond. This research examines differences in general health services, immigrant-relevant health services, and barriers to accessing health services across Latinx communities. We investigate how health services and barriers to access differ across U.S. counties according to their histories as Latinx-receiving gateways.
I am an Assistant Professor in the Department of Geography at the University of California, Santa Barbara. My research interests include racial/ethnic inequality, immigration, education, health disparities, urban geography, and quantitative methods.
Ecosystem Services Assessment and Mapping with Pacific Northwest Stakeholders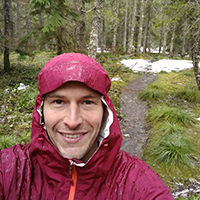 Dr. Stephen Crook, Assistant Professor of Geography, Palomar College
Friday, April 30, 2021
3:30 pm to 4:30 pm
Over the last 25 years, the ecosystem services concept - the idea that humankind receives a variety of benefits from ecosystems - has been embraced globally by agencies tasked with conserving natural resources. However, there is a lack of clarity related to how the concept can be applied to decision-making processes and there are few examples of the concept being used to change management outcomes. My research has focused on engaging stakeholders in the identification and mapping of ecosystem services in a way that can more effectively and equitably inform the movement toward ecosystem service-based management in the US National Forest context. Such participatory methods can provide rich and meaningful answers to the fundamental questions of "which" ecosystem services should be considered and "where" those are most valued within a management unit. By engaging public lands stakeholders as a first step in ecosystem services-based management, agencies can fulfill statutory requirements to include ecosystem services in planning while better understanding human values related to public lands.
Stephen Crook is a 2020 graduate of the Joint Doctoral Program in Geography at SDSU and UC Santa Barbara, where he specialized in human-environment interaction, environmental policy, and conservation GIS. Broadly, his research has focused on using (and often integrating) social surveys, participatory mapping, and remote sensing data to understand perceptions of, use of, and impact on natural areas. He is an Assistant Professor of Geography and GIS at Palomar College where he spends his time writing GIS labs and planning geography field courses for a post-pandemic world!
Dissertation Presentations
Squatting Historic Urban Landscapes: Analyzing Discourse and Experiences of Informal Housing in Bucharest
Jasmine Arpagian
Thursday, July 22, 2021
9:00 am to 10:00 am
Thesis Presentations
Monitoring Cropping Systems in California's Imperial Valley Using a Tri-space Approach
Kyle Jones
Friday, August 14, 2020
2:00 pm to 3:00 pm
Conifer Seedling Survivorship Following Post-Fire Reforestation at Cuyamaca Rancho State Parkspan
Jeanne Patton
Wednesday, September 9, 2020
2:00 pm to 3:00 pm
Forests Mitigate Drought in An Agricultural Region of the Brazilian Amazon: Atmospheric Moisture Tracking to Identify Critical Source Areas
Ye Mu
Wednesday, March 10, 2021
1:30 pm to 2:30 pm
A Signature-based Approach to Quantify Soil Moisture Dynamics under Contrasting Land-uses
Ryoko Araki
Thursday, April 29, 2021
11:00 am to 12:00 pm
An Analysis of Eucalyptus: The Culturally Invasive Species of San Diego
Cole Agenbroad
Thursday, May 6, 2021
2:00 pm to 3:00 pm
Geovisualization and Descriptive Analysis of Landscape Level Wildfire Behavior using Repeat Pass Airborne Thermal Infrared Imagery
Keaton Shennan
Friday, May 7, 2021
9:30 am to 10:30 pm
The Effects of Land Use and Direct Channel Interventions on Stream Channel Evolution in Los Laureles Canyon Watershed, Tijuana, Mexico
Benjamin Downing
Tuesday, May 11, 2021
12:00 pm to 1:00 pm
Mapping Environmentally Sustainable Urban Development within Six US Cities through Object-Based Image Change Analysis of Aerial Orthoimagery
Noah Young
Tuesday, May 18, 2021
2:30 pm to 3:30 pm
General Events
Climate Talks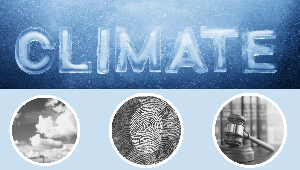 Presented by the Geography Graduate Student Association
Monday-Wednesday, April 12-14
4:00pm-6:00pm daily
The Geography Graduate Student Association (GGSA) is proud to announce the first annual Climate Talks event intended to catalyze engagement with the climate and climate science communities, and provide a platform for thoughtful and interdisciplinary conversations about an extremely important topic. Hear from professionals and community members about their experience and perspectives on a variety of climate-related topics, including Physical Mechanisms, Impacts, Histories, Ethics, Policy, Law, etc. and how these contribute to the development of understanding climate and climate science.
The Panel Talks will be held over three days, Monday-Wednesday, April 12-14, between 4:00pm and 6:00pm. These will be virtual webinars held via Zoom. Registration is required.
Panel topics:
Monday, April 12: Climate: What Should We Know About It?
Tuesday, April 13: Climate Science from Different Perspectives
Wednesday, April 14: Climate Law and Policy
To find out more information and to register for the event, please visit the GGSA website
American Society for Photogrammetry and Remote Sensing Pacific Southwest Region Spring Technical Meeting
Presented by the SDSU Student Chapter of ASPRS
Friday, April 16, 2021
2:00pm-4:30pm
Please join the American Society for Photogrammetry and Remote Sensing (ASPRS) Pacific Southwest (PSW) Region and San Diego State University (SDSU) Student Chapter of ASPRS on Friday, April 16th, 2021 for our Spring Technical Meeting. It will be held over Zoom from 2:00-4:30 pm PDT.
2:00-2:30: Dr. Cindy Schmidt (BAERI/NASA) will speak about satellite observations for nature and people, and will share the work she has done with Indigenous communities. Dr. Schmidt has over 25 years of experience in remote sensing and GIS technology for natural resource management, urban planning, and human health risk assessment.
2:30-3:00: Dr. Kenneth Field (Esri Inc) is a cartographer, data visualization wizard, and self described "cartonerd" who regularly blogs his cartographic creations and shows users what is possible with Esri software.
3:00-3:30: Dr. Karen Joyce (James Cook University in Cairns, Australia; She Maps; GeoNadir) will discuss her work with drones and imaging the Great Barrier Reef in Australia. In addition to teaching, she is the co-founder and Education director of She Maps and GeoNadir, both of which focus on geospatial technology and drone imaging.
3:30-4:30: Plenary Talk. Dr. Vena Chu (UC Santa Barbara Geography) will speak about supraglacial rivers on the Greenland Ice Sheet. Her research uses geospatial technologies and field observations to study Arctic hydrologic systems in a changing climate.
Meeting attendance and registration through ASPRS are free. To learn more about the event and the registration instructions, refer to the attachment.
There will be time following the presentations for additional Q&A from 4:30-5:30 pm PDT. This will be a great event to learn about current remote sensing, photogrammetry, and GIS research projects and opportunities. We hope you can join us!
Colloquia Series
Resilience to Earthquakes and Droughts: Some Insights from the Israeli Experience
Dr. Eran Feitelson
Head, Advanced School for Environmental Studies
The Hebrew University of Jerusalem, Israel
Friday, September 20, 2019
3:30 pm to 4:30 pm
Storm Hall 316
California and Israel are prone to both droughts and earthquakes. Yet the two types of disasters have very different attributes. While earthquakes are sudden, deadly and threaten mainly urban centers, droughts are slowly evolving, often multi-year, affect mainly farming and natural ecosystems with very little effects on the urban fabric. In this talk, I discuss the extent to which Israel is resilient to these two diametrically opposed types of disasters.
Through the implementation of a wide set of policy tools, most recently large-scale seawater desalination, Israel has largely decoupled itself from the effects of droughts (with the exception of the Jordan River basin). Israel has also invested much effort in immediate responses to earthquakes. However, little has been done in Israel with regard to the retrofitting of older buildings – the buildings most likely to be affected by earthquakes. Thus, the most effective measure to reduce casualties has lagged behind, as well as the preparation for the day after. Thus, the overall picture is that the highest risks are not addressed, while lesser risks are better addressed.
I explain these results from two perspectives – the first is the frequency of events and the second is the institutional structures in place. These explanations are hypothesized to be pertinent also in other settings.
Eran Feitelson is a professor at the Department of Geography of the Hebrew University of Jerusalem. He is the founder and first head of the Advanced School for Environmental Studies, a previous head of the Federmann School of Public Policy and Government and previous chair of the Department of Geography. He has published extensively in the fields of water policy, trans-boundary water, transport policy, land use planning, environmental policies and more recently earthquake preparedness. In addition to his academic work Eran Feitelson has participated in several national planning teams and has been a member of various national committees. He also serves for the second time as chair of the Israeli National Parks and Nature Reserves Commission.
Tracking Infectious Diseases Using Big Data: A Primer Using Search Data and Social Media
Dr. Eyal Oren
Associate Professor, Epidemiology & Biostatistics
Graduate School of Public Health
San Diego State University
Friday, September 27, 2019
3:30 pm to 4:30 pm
Storm Hall 316
This presentation focuses on the utility of big data sources to provide unique real time information on common and not-so-common infectious diseases. We will examine how the age of 'digital epidemiology' allows us to track disease spread and provides information pertinent to assessing clinical parameters such as the severity of infections using search and social media. We will also assess how both information and 'misinformation' feeds into public perceptions and resulting actions in the face of an infectious disease outbreak.
Eyal Oren is Associate Professor of Epidemiology at San Diego State University, with training as an infectious disease, spatial and social epidemiologist. He has extensive experience in epidemiological and clinical research, working on the effective adoption of interventions in the community as well as in developing evidence-based strategies and practices from secondary data analyses and novel data sources. He is particularly interested in using crowd-sourced and participatory data to enhance population health research. He holds a PhD and MS in epidemiology from the University of Washington.
50 Years of Geography, at SDSU and Around the World
Dr. Philip Pryde
Professor Emeritus of Geography
San Diego State University
Friday, October 25, 2019
3:30 pm to 4:30 pm
Storm Hall 316
Dr. Pryde will talk informally about how both the Department at SDSU, and the discipline of Geography in general, have changed since he arrived on Campus in 1969. He will also look at attractive future scenarios for the discipline. Dr. Pryde always saves time for a robust question and answer period.
Dr. Philip Pryde is a Professor Emeritus at SDSU, where he taught courses in environmental policy for 32 years. His specialties were water resources, energy resources, land use planning, and environmental impact analysis.
California Environmental Flows Framework: Striking the Balance Between Ecological and Human Water Uses
Dr. Kristine Taniguchi-Quan
Hydrologist
Southern California Coastal Water Research Project
Friday, November 1, 2019
3:30 pm to 4:30 pm
Storm Hall 316
Establishing environmental flow targets is a priority for numerous programs in California. Although methods vary based on the ecological endpoint of management concern (e.g. fish, macroinvertebrates, habitat), stream type, and preferences of the implementing agency, each effort aims to determine flow conditions necessary to protect ecological integrity in light of competing water uses. Unfortunately, lack of coordination among programs and efforts leads to inefficiencies, difficulty in comparing approaches, inability to share outputs, and creates potential for competing recommendations.
A statewide technical workgroup has convened to develop a framework for organizing environmental flow analyses across California and provide consistent science-based recommendations for applying appropriate methods to inform setting and managing of environmental flows. The California Environmental Flows Framework (CEFF) is a step-wise approach that promotes consistency and coordination in establishing, maintaining, and monitoring in-stream flow requirements for California. The overall goal of this effort is to support various regulatory and management agencies in developing and implementing local, regional, and statewide in-stream flow targets to protect aquatic life beneficial uses. Southern California case studies will be highlighted to illustrate urban water use challenges, and optimizing flows for ecological and human uses.
Kris Taniguchi-Quan is a scientist at Southern California Coastal Water Research Project (SCCWRP).
Threat Mitigation and Real-Time Forensic Support for Law Enforcement and the Intelligence Community Though Retaining Data Privacy for the Public at Scale
Jan-Philipp Mohr
Founder and Chief Executive Officer
Darvis, Inc.
Friday, November 8, 2019
3:30 pm to 4:30 pm
Storm Hall 316
Jan Philipp, Founder & CEO at DARVIS Inc, San Francisco (Data Analytics Real-World Visual Intelligence System)
Mentor at Founders Space in San Francisco
Started his career at an Investment banking boutique in Berlin and founded Darvis 5 years ago with two friends from Germany. Since then raised 7 million dollars in Venture Capital and scaled the team from 3 to 30 people.
A Spatial Data Science Framework for Movement
Dr. Somayeh Dodge
Assistant Professor of Geography
University of California, Santa Barbara
Friday, November 15, 2019
3:30 pm to 4:30 pm
Storm Hall 316
Movement is the driving force behind the form and function of many ecological and human systems. Identification and analysis of patterns of movement that may relate to the behavior or interactions of individuals is a fundamental first step in understanding these systems. Ubiquitous collection of geo-enriched tracking data necessitates new approaches for the analysis and sense-making of large and multidimensional arrays of information about movement of individuals, goods, vehicles and other mobile agents in space and time. To take advantage of the evolution in our data, effective representations and analytical approaches are necessary to reveal and communicate important patterns in spatiotemporal data sets and inform us about the processes involved in social and ecological systems. This study presents a data science framework and attendant methods for analysis, modeling, and mapping movement as a multidimensional process that involves space, time, context, and scale.
Somayeh serves as Assistant Professor of Spatial Data Science in the Department of Geography at the University of California, Santa Barbara. She received her PhD in Geography with a specialization in Geographic Information Science (GIScience) from the University of Zurich, Switzerland in October 2011. She holds a MS degree in GIS Engineering and a BS degree in Geomatics Engineering from the KNT University of Technology, Iran. Somayeh's research focuses on developing data analytics, knowledge discovery, modeling, and visualization techniques to study movement. Her research applies spatial data science and computational approaches to advance the knowledge and understanding of how movement patterns are formed in dynamic natural and human systems. She has published in a number of high-ranked international journals such as Methods in Ecology and Evolution, International Journal of Geographic Information Science, Philosophical Transactions of the Royal Society B, Journal of Spatial Information Science, Movement Ecology, Computers, Environment and Urban Systems (CEUS), Geographical Analysis, and Information Visualization. Somayeh currently serves as the Editor in Chief of the Journal of Spatial Information Science. She is involved in the editorial boards of multiple journals including Geographical Analysis, CEUS, and The Professional Geographer.
Metabolism of Cities: Localizing the United Nations Sustainable Development Goals by 2030
Dr. Gabriela Fernandez
Adjunct Professor
San Diego State University
Friday, December 6, 2019
3:30 pm to 4:30 pm
Storm Hall 316
Metabolism of Cities (MOC) (registered in Brussels, Belgium) is an open source, community management, and engagement platform with the aim to group together tools, publications, and data related to urban metabolism studies. To examine patterns and trends in urban resource use, waste generation, and pollution across the globe. Urban metabolism studies vary widely in terms of scope, methodology, choice of indicators, and research aims to identify urban metabolic patterns across different cities. The presentation will provide an overview of the work developed by the Metabolism of Cities using urban metabolism methodologies, resource management education, and social campaigns to help cities localize the United Nations Sustainable Development Goals by 2030. The goal is to facilitate an articulated set of tools to support local stakeholders and their networks, under the leadership of local, regional, and national governments. By pointing out the best practices that are reliable and replicable in order to efficiently design, implement, and monitor policies through data management and engagement.
Gabriela Fernandez completed her Ph.D. in Urban Planning, Design, and Policy in the Department of Architecture and Urban Studies at Politecnico di Milano in Milan, Italy. In 2015, she was a Ph.D. Visiting Student at the Massachusetts Institute of Technology in the Department of Architecture, Building Technology, Urban Metabolism Group. Fernandez's research focuses on urban metabolism ideologies and material flow analysis of metropolitan cities. Identifying urban typologies and socioeconomic indicators in the urban context while promoting urban metabolism public policy. Fernandez is Co-founder and Researcher at the Metabolism of Cities, a non-profit organization registered in Brussels, Belgium with data, tools, and publications related to urban metabolism studies. Fernandez received her Bachelor of Arts and Sciences in Public Administration with an emphasis in City Planning and a Master of City Planning from the School of Public Affairs at San Diego State University in San Diego, California, USA. Fernandez is an Adjunct Faculty in the Department of Geography at San Diego State University, in San Diego, CA.
The Kalunga Quilombola Community in Relation to Geographical Space
Dr. Maria Lidia Bueno Fernandes
Professor and Researcher of Education
University of Brasilia, Brazil
Friday, February 7, 2020
3:30 pm to 4:30 pm
Storm Hall 316
This presentation focuses on the traditional Brazilian community of Kalunga. It is one of the remaining Quilombo, which are Afro-Brazilian settlements initially established by escaped slaves. I will contextualize the locality from a historical-geographical point of view, in which I consider the physical environment, as well as political, social, economic, and cultural issues.
Maria Lidia Bueno Fernandes has a PhD in Geography from the University of São Paulo - USP. Magister Artium in Ethnology and Social Psychology by Ludwig-Maximilians-Universität in Munich, Germany. Graduated in Geography from the University of São Paulo - USP. Professor of the Faculty of Education and the Postgraduate Program in Education - PPG E of the University of Brasília - UnB, in the Line of Research: School, Learning, Educational Processes and Subjectivity. She completed post-doctoral training at the Universidade Federal Fluminense - UFF with the theme: Geography and childhood: culture and territory in dialogue with Cultural Historical Theory. She is the leader of the Research Group, Territories and the Construction of Knowledge - GPS / CNPq; member of the Research and Study Group on Childhood Geography; member of the Interdisciplinary Research Network on the protagonism and human rights of Latin American infants; member of the Rural Studies Network on Families, Infancy and Youth - RER-FIJ and the Latin American Network for Research and Reflection with Children and Youth - REIR.
Transgressions of Spatial Rigidity: How Black and Indigenous Women (Re)Story Movements
Dr. Esme G. Murdock
Assistant Professor of Philosophy
Associate Director, Institute for Ethics and Public Affairs
San Diego State University
Friday, February 21, 2020
3:30 pm to 4:30 pm
Storm Hall 316
Settler colonialism as a violent land-orientated, social-spatial system/structure is deeply committed to projects of spatial dominance that include conceptions of "nation" and "home" as fixed, bounded, and unchanging sites. In addition to this allegiance to spatial rigidity, settler colonialism also has dominant and oppressive attitudes toward both movement and migration, especially that of non-dominant, non-white Others. Critical geographers, especially those invested in complicating hegemonic constructions of space and place through exploring investigations of Black and Indigenous geographies, give us insight into how dominant spatial constructions cannot only be disrupted, but also (re)storied for the purposes of resistance. In this presentation, I will focus on the (re)storying of both migration and movement as a site of resistance, futurity, and self-determination as presented in the centering of Black and Indigenous women's lived knowledges in North America. Specifically, I will examine how the migration and movement, as well as the obstacles to such migration and movement, of Black and Indigenous women reveals ruptures ripe for theorizing the indeterminacy and incompleteness of settler colonial projects of spatial closure.
Esme G. Murdock is Assistant Professor of Philosophy and Associate Director of the Institute for Ethics and Public Affairs at San Diego State University. She works in the areas of environmental philosophy and environmental ethics and social and political philosophy with particular attention to environmental justice, philosophies of race and gender, and settler colonial theory. Her research explores the intersections of social/political relations and environmental health, integrity, and agency. Specifically, her work troubles the purported stability of dominant, largely euro-descendent, and settler-colonial philosophies through centering conceptions of land and relating to land found within African American, Afro-Diasporic, and Indigenous eco-philosophies.
Documentary Film Screening: CITY RISING: The Informal Economy
Dr. Pascale Joassart-Marcelli
Professor of Geography
Documentary Co-Producer
San Diego State University
CITY RISING: The Informal Economy examines a growing segment of our economy, which consists of unregulated and unprotected jobs. It exposes this trend as the result of policy choices and practices that have historically kept many jobs out of reach for women, immigrants and people of color who have turned to the informal economy to make a living and support their communities. The film follows workers in California who labor off the books—often in plainsight—and are organizing to find pathways to legalization and protection.
Screening followed by Q&A with film co-producer Pascale Joassart-Marcelli.
The CITY RISING Series, produced by KCET in collaboration with the California Endowment, is a multi-platform initiative that highlights how individuals facing social and environmental injustice fight to change policy and lift up their communities.
Friday, March 6, 2020
3:30 pm to 5:30 pm
Arts & Lettters 101
Dissertation Presentations
The Relative Timing of Human Migration and Land Cover and Land Use Change — An Evaluation of Northern Taiwan from 1990 to 2015
Hsiao-Chien (Ace) Shih
Monday, May 4, 2020
10:00 am to 11:30 am
Power and Participation in the Gataifale: A Comparative Analysis of Samoan Coastal Marine Management
Barbara Quimby
Friday, December 6, 2019
10:00 am to 12:00 pm
Storm Hall 325
Assessing Patterns and Drivers of Structural and Compositional Change in Chaparral of Southern California Using Time Sequential Satellite Imagery
Emanuel Storey
Thursday, August 8, 2019
2:00 pm to 4:00 pm
Storm Hall 325
Thesis Presentations
Evaluation of Thermal Infrared Imaging from Unmanned Aerial Vehicles for Arboreal Wildlife Surveillance
Blair Mirka
Friday, June 26, 2020
11:00 am to 12:00 pm
A Longitudinal Study Evaluating the Effects of Payments for Ecosystem Services on Species Richness
Alexandra Yost
Thursday, June 18, 2020
4:30 pm to 5:30 pm
Placed-Based Environmental Education and Environmental Justice in Imperial Beach, California
Empress Holiday
Wednesday, June 17, 2020
1:00 pm to 2:00 pm
Hydrologic Change Along the All-American Canal in California's Imperial Valley
Sarah Roberts
Monday, June 8, 2020
3:00 pm to 4:00 pm
Multi-temporal Fractional Cover Estimation of Shrubs on San Clemente Island
Kelsey Warkentin
Wednesday, May 27, 2020
2:00 pm to 3:00 pm
The Effects of Wildfires on Tropical South America's Surface Climate
Zackary Werner
Friday, May 1, 2020
1:00 pm to 2:00 pm
Exploring Human Perceptions and Conflict Surrounding Human-Seal Use of Beaches in California and Hawai'i
Leilani Konrad
Tuesday, February 4, 2020
11:00 am to 12:30 pm
Storm Hall 325
Evaluating Landscape-Level Controls of Wildfire Spread Rates Using Repetitive Airborne Thermal Infrared (ATIR) Imagery
Gavin Schag
Friday, January 24, 2020
2:00 pm to 3:30 pm
Storm Hall 325
Histogram Curve Matching Approach for Geographic Object-Based Image Change Analysis of Urban Land Use
Chi-Feng (Jeff) Yen
Friday, December 13, 2019
10:00 am to 12:00 pm
Storm Hall 325
Geochemical Sediment Source Identification in a Semi-Arid Urbanized Watershed: Implications for Improved Soil Loss Modeling
Garrett McGurk
Friday, December 6, 2019
1:00 pm to 3:30 pm
Storm Hall 325
Indigenous Social Movement in Nayarit
Sam Orndorff
Wednesday, December 4, 2019
3:00 pm to 5:00 pm
Storm Hall 325
Coastal Erosion Risk Mapping of the San Diego Region: An Assessment of Spatial and Temporal Change
Kristen Monteverde
Monday, August 19, 2019
11:00 am to 1:00 pm
Storm Hall 331
Urban Agriculture in San Diego: Garden Characteristics, Practices, and Environmental Outcomes
Alyson Scurlock
Friday, August 2, 2019
10:00 am to 12:00 pm
Storm Hall 325
General Events
SDSU Student Chapter of ASPRS Workshops
Wednesday, March 4, 2020
8:30 am to 1:00 pm
All are invited to participate in a series of activities/workshops pertaining to drone imaging sponsored by the SDSU Student Chapter of the American Society for Photogrammetry & Remote Sensing (ASPRS). While you will get the most out of participation in all three activities, feel free to attend any of them.
8:30am - 10:30am: Drone Imaging Mission.
Actual research imaging mission involving drone-based thermal infrared imaging of simulated arboreal animal and real people targets.
Location: Bridge east of Villa Alvarado, between Parking 17 and 17C
12:00pm - 1:00pm: Flight Planning for Drone Imaging.
Demonstration of drone flight planning tools
Location: Storm Hall 331
Additional workshop is scheduled for Wednesday, March 11, 2020.
Please R.S.V.P to Blair Mirka, ASPRS Chapter Vice President at [email protected] if you plan to attend any or all of these activities.

SDSU Student Chapter of ASPRS Workshops
Wednesday, March 11, 2020
11:00 am to 12:00 pm
Please join the SDSU Student Chapter of the American Society for Photogrammetry & Remote Sensing (ASPRS) for a second day of workshops pertaining to drone imaging.
11:00am - 12:00pm: Drone Image Processing.
Demonstration of "Structure from Motion" software for generating digital surface models and orthoimage mosaics.
Location: Storm Hall 331
Please R.S.V.P to Blair Mirka, ASPRS Chapter Vice President at [email protected] if you plan to attend any or all of these activities.
Open GIScience
Wednesday, February 5, 2020
4:00 pm to 5:00 pm
Student Union, Templo Mayor
Dr. Sergio Rey
Professor of Public Policy
Director, Center for Geospatial Sciences
University of California, Riverside
San Diego State University
Distinguished Speaker Series
Sponsored by Department of Geography, College of Arts and Letters, Graduate and Research Affairs
In this talk, I examine the field of Geographical Information Science (GIScience) from the perspective of broader developments surrounding open source software and the rising open science movement. Despite its reliance on code in general, and open source software in particular, GIScience has only recently begun to seriously engage with what are seismic shifts in the underpinnings of science driven by the open revolution. I suggest a number of possible explanations for this delayed engagement. Next, I discuss the obstacles to, and opportunities for, reinventing GIScience as an open science and transforming GIScience education. I highlight a selection of exemplar efforts leading the charge and offer some thoughts on likely future developments and possible ways forward for the discipline.
Sergio Rey is Professor in the School of Public Policy and Founding Director of the Center for Geospatial Sciences at UCR. Dr. Rey's research interests focus on the development, implementation, and application of advanced methods of spatial and space-time data analysis. His substantive foci include regional inequality, convergence and growth dynamics as well as neighborhood change, segregation dynamics, spatial criminology and industrial networks. Recent and current research projects include geodemographic approaches to neighborhoods in space-time contexts (NSF), new methods for spatial distribution dynamics (NSF), an analysis of the relationships between spatial linkages and urban economic dynamics (EDA), flexible geospatial visual analytics and simulation technologies to enhance criminal justice decision support systems (NIJ), spatial analytical framework for examining community sex offender residency issues over space and time (NSF), and cyberGIS software integration for sustained geospatial innovation (NSF). Dr. Rey is the creator and lead developer of the open source package STARS: Space-Time Analysis of Regional Systems as well as co-founder and lead developer of PySAL: A Python Library for Spatial Analysis. He is an elected fellow of the Regional Science Association International, a fellow of the Spatial Econometrics Association, and has served as the Editor of the International Regional Science Review from 1999-2014, editor of Geographical Analysis 2014-2017, and the president of the Western Regional Science Association.
Geospatial Data for Forecasting Global Change Impacts on Ecosystems
Tuesday, February 4, 2020
4:00 pm to 5:00 pm
Student Union, Templo Mayor
Dr. Janet Franklin
Distinguished Professor of Botany and Plant Science
University of California, Riverside
San Diego State University
Distinguished Speaker Series
Sponsored by Department of Geography, College of Arts and Letters, Graduate and Research Affairs
Human activities have altered global patterns of biodiversity, and key processes of energy balance and biogeochemical cycling in the Earth system, especially over the last 500 years. These changes have been so profound that they are detectable in the geological record and some have suggested that this is a new geological era, The Anthropocene. Owing to the anthropogenic global change agents—land use change, climate change, nitrogen deposition, altered disturbance regimes and transport of invasive species—the planet may have already moved outside of a safe operating space for humanity in several dimensions. I use geospatial data in my research for monitoring and forecasting the effects of land-use change (deforestation and urbanization leading to habitat loss and fragmentation), and climate change on biodiversity and ecosystem function. Processes leading to biodiversity loss are inherently spatial. Knowing where biodiversity is found is the basis for spatial conservation planning. Knowing where on the landscape threats occur in relation to biodiversity is prerequisite to monitoring impacts. Forecasting where threats might occur in the future allows prediction of future impacts. The effects of climate change on species and ecosystems is already detectable globally, with earlier arrival of spring affecting plant and animal phenology, bird and other animal migrations, and so forth, and with species distributions shifting in directions consistent with observed climate changes. I will show how static species distribution models, and dynamic population and community simulations, have been used to forecast the separate and combine impacts of climate and land use change on biodiversity and ecosystems.
Janet Franklin is a Distinguished Professor in the Department of Botany, University of California at Riverside where she has been since 2017. She was previously a Regent's Professor in the School of Geographical Sciences and Urban Planning, as well as a Distinguished Sustainability Scientist at Arizona State University where she was appointed in 2009. From 1988-2009 she was and Assistant, Associate, and Full Professor on the faculties of Geography and Biology at San Diego State University. She received her Ph.D. in Geography from the University of California, Santa Barbara in 1988. She specializes in Landscape Ecology, Global Change Biology, Conservation Biogeography, and Geographic Information Science. Franklin's research is focused on in the patterns and dynamics of terrestrial (land) plant communities at the landscape scale. Her work addresses the impacts of human-caused landscape change on the environment. Human land use—agriculture and urbanization—and other large-scale human impacts such as climate change, and the introduction of exotic species, often interact with natural disturbance regimes such as fire, flooding and hurricanes, to shape plant community dynamics in forests, shrublands, and other ecosystems. How resilient are ecological communities to these past, present and future impacts? She is a Member of the National Academy of Sciences, USA, and a Fellow of the American Association for the Advancement of Science, the American Academy of Arts and Sciences, and the Ecological Society of America. She is an Associate Member, Centre for Coastal Paleoscience, Nelson Mandela University, South Africa. She has published over 150 refereed journal articles and has received research grants from NSF, NASA, the USDA Forest Service, and USGS. Her book Mapping Species Distributions: Spatial Inference and Prediction (Cambridge University Press) has been cited over 2000 times.
Geography Awareness Week
Tuesday, November 12, 2019 to Friday, November 15, 2019
8:00 am to 4:00 pm
SDSU Campus
The Department will be hosting games and giving out swag, providing demonstrations of our UAV/drone capabilities, holding a career panel and an informational presentation on spatial data available in the library. Throughout the week, students, staff and faculty can contribute to the creation of the Best of SDSU Campus map using their phones. The week ends with a visit from high school students as the explore geography as a college major or career field.