Department News
Recent News
Cybersecurity Seminar Attracts 170+ Participants
March 3, 2021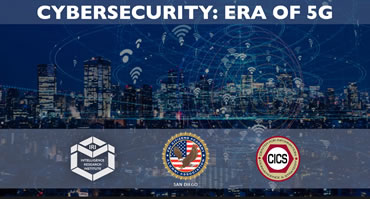 The Center for Information Convergence and Strategy (CICS) hosted a seminar titled "Cybersecurity: Era of 5G" that was presented by the FBI San Diego Citizens Academy Alumni Association, in collaboration with Intelligence Research Institute (IRI). With Akshay Pottathil as moderator, expert speakers representing private and government sectors discussed how individuals and organizations are targeted, as well as the driving factors, threat landscapes, techniques, and actors, from groups to nation states. Emphasis was given to current and emerging trends and the resources available to detect, deter, and defend against such threats.
Levine Receives National Oceanic and Atmospheric Administration (NOAA) Grant
January 4, 2021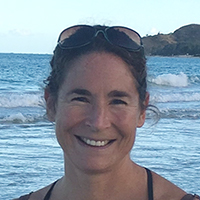 Dr. Arielle Levine has received a National Oceanic and Atmospheric Administration (NOAA) grant to study the impacts of ocean acidification on coastal communities. Marine resource dependent communities along the West Coast are feeling the consequences of a changing ocean. Yet the vulnerability of and capacity to adapt for those who are closely tied to marine resources and their economies are not clear. This capacity depends on community knowledge, networks, and practices, as well as institutional policies and strategies that support adaptation. Working with project team members from UC Davis, Oregon State University, and CA Ocean Science Trust, Dr. Levine will explore how six coastal communities in Oregon and California are experiencing environmental vulnerability to ocean acidification and what they are doing to adapt to the impacts. They will also identify barriers to adaptation and coping strategies that can help inform policies to foster and support more resilient communities along the U.S. West Coast moving into the future.
Embury to Receive AAG Undergraduate Achievement Award
December 8, 2020
Jessica Embury, a senior geography major and a member of the HDMA center, has been selected as one of two recipients of the 2021 AAG Marble-Boyle Undergraduate Achievement Award in Geographic Science. The award aims to recognize excellence in academic performance by undergraduate students from the United States and Canada who put forth a strong effort to bridge geographic science and computer science.
Using GIS and Geocomputation techniques, Jessica has been helping several projects including dynamic mapping of coronavirus cases as well as mapping old dry cleaners in San Diego.
The award consists of a cash prize of $1,000 and a certificate of recognition.
Read the SDSU NewsCenter story about Jessica.
Li An Earns Lifetime Distinction as AAAS Fellow
November 25, 2020

Professor Li An has earned a lifetime distinction as an AAAS fellow (American Association for the Advancement of Science). He is being recognized for "distinguished contributions to complex human-environmental systems theory and methodological breakthroughs in modeling human decisions, agent-based modeling, land survival & latent trajectory analysis." Professor Li An joins a group of leading scientists in several fields to earn this distinction and be named AAAS fellows in 2020.
All newly elected Fellows will be inducted via a virtual ceremony on February 13, 2021. New Fellows will receive certificates and rosette pins that symbolize science and engineering with the colors gold and blue.
Read the SDSU NewsCenter story about Professor Li.
K-12 Students and Teachers Explore Geography Virtually During Geography Awareness Week
November 23, 2020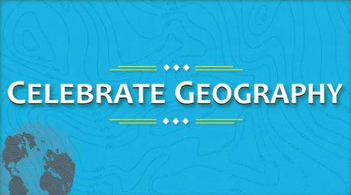 Like other annual events, the 2020 edition of Geography Awareness Week looked different than it has in recent years. Instead of coordinating visits to local classrooms and hosting 100 high school students on campus for a day, the California Geographic Alliance hosted daily Zoom webinars for teachers and students throughout the state. During Wednesday's GIS Day webinar, doctoral student Krista West gave an excellent presentation about remote sensing as a tool to manage and respond to wildfire hazards. The Friday webinar was an especially positive reflection of the quality of the geography community at SDSU. Four graduate students (Thomas Smith, Sam Orndorff, Corrie Monteverde, and Jasmine Arpagian) shared insights into their individual research and even some of the courses they teach at SDSU. All of the presenters did a great job of illustrating the value of geography for addressing important environmental and social challenges as well as the passion they have for the discipline. This was greatly appreciated by the students and educators who joined.
Nara and Herman Receive Three Year NSF Grant for Geocomputation Education
September 2, 2020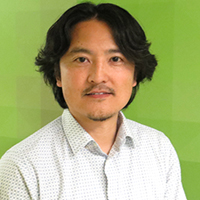 Professors Atsushi Nara and Thomas Herman have received a 3-year grant from the National Science Foundation (NSF). The new project, entitled "Encoding Geography - Scaling up an RPP to achieve inclusive geocomputational education", is a collaborative research project funded by the NSF-CS4All (Computer Science for All) program. This project is a medium size Researcher-Practitioner Partnership (RPP) initiative that builds on a pilot study also funded by the NSF-CS4All program. Working in collaboration with American Association of Geographers, UC Riverside, Texas State University, Sweetwater Union High School District, San Diego Mesa College, and California Geographic Alliance, the project team will address the need to research and develop a school-to-college curriculum pathway that not only represents a logical learning progression in geocomputational education, but which also accounts for the diverse aspirations and job prospects of students.


News Archives
Levine Recommends a Teal Deal for Climate-Friendly Economic Recovery
May 26, 2020
Dr. Arielle Levine recently co-authored an op-ed featured in the Capitol Weekly, based on a recent article in the journal Conservation Letters she co-authored on integrating oceans into Green New Deal style climate solutions. The authors, including Rebecca Lewison (SDSU Biology) and Steve Dundas (Oregon State University) recommend that investing in coastal and ocean-based infrastructure, including sustainable fisheries and aquaculture, marine transportation, offshore renewable energy, and coastal restoration, can support a shift to a more sustainable economic system.
Coronavirus Project Generates Global Impact and Industry Accolades
May 21, 2020
Since its launch two months ago, the "Coronavirus SoS" project initiated by CICS Co-Director André Skupin has been warmly received by users in almost 40 countries that have accessed project results. Meanwhile, GIS industry leader Esri has recognized the project's story map portion as one of twelve "Innovative Story Maps for COVID-19 Communication".
In a departure from the traditional approach of mapping disease cases in geographic space, this project instead revolves around an interactive map of the coronavirus knowledge space, derived from more than 15,000 scientific papers going back to the 1960s. Anyone can now explore this space and learn about the research fields and concepts that drive scientific advances in this domain.
HDMA Creates COVID-19 Research Hub
May 21, 2020
The Center for Human Dynamics in the Mobile Age has created a research hub to track and monitor COVID-19 outbreaks and impacts in San Diego. By utilizing GIS, web mapping, and social media analytics, these web apps and dashboards can provide a better understanding of COVID-19 disease spread patterns related to vulnerable population, medical comorbidity, and health service resources in San Diego.
An Elected Councillor-at-Large for IALE-NA
May 18, 2020
Dr. Li An was elected to be Councillor-at-large and memeber of the 2020-2022 Executive Committee for the International Association of Landscape Ecology - North America (IALE-NA), which stands out as a recognition of Li's contributions in the field of Landscape Ecology. IALE-NA is a prestigious international organization that promotes research, practice, education, and outreach activities in relation to landscape ecology. Its members come from the US, Canada, and Mexico.
Nara Receives the Michael Breheny Prize
Dr. Atsushi Nara's co-authored paper with Drs. Joseph Gibbons (Sociology) and Bruce Appleyard (City Planning/Urban Design) won the Breheny Prize for the most innovative paperLeave geography sitin Environment and Planning B: Urban Analytics and City Science. Their paper, "Exploring the Imprint of Social Media Networks on Neighborhood Community Through the Lens of Gentrification," analyzed neighborhood communities and gentrification in Washington, DC by exploring location-based social media networks.
The Michael Breheny Prize is awarded annually for the most innovative paper in Environment and Planning B: Urban Analytics and City Science during the preceding year. It is awarded in recognition of the contribution of Michael Breheny, who was a co-editor of the journal from 1989 until his untimely death in 2003.
Nara and Herman Working to Increase Geo-computational Thinking in K-14 Education
December 11, 2019
Drs. Atsushi Nara and Thomas Herman are working to develop computational thinking in K-14 geography education. With advances in geospatial technologies producing large volumes of data that need to be managed and analyzed, geo-computational thinking and methods are vital to the future workforce. Working alongside researchers from the American Association of Geographers, University of California Riverside, and Texas State University, they are preparing teachers to use geospatially- and computationally-enriched programs. These programs can be used to guide underrepresented students towards careers in geo-spatial technologies.
The research is supported by a grant from the National Science Foundation.
The research has been highlighted in the San Diego State University 2018-2019 Research Highlights publication.
Complex Human-Environment Systems Center to Provide for Collaboration between SDSU and Peking University
December 4, 2019
A Memorandum of Understanding (MOU hereafter) regarding the Complex Human-Environment Systems Center has been recently signed and approved by San Diego State University (SDSU) President de la Torre, San Diego State University Research Foundation Director Sandra M. Nordahl, and Dean of College of Urban and Environmental Sciences (CUES) at Peking University (PKU) Dr. Canfei He. This MOU was also approved by California State University Chancellor's office. This MOU provides terms for collaboration between SDSU faculty and CUES-PKU faculty through Dr. Li An's Complex Human-Environment Systems (CHES) Center. The CHES Center seeks to promote scholarship, education, and outreach in the area of computational human-environmental science, building up the capacity of SDSU and PKU to become leading research universities in human-environmental science. The Center will bring together researchers at SDSU, PKU and beyond to form a cluster of scholars engaged in externally funded, complementary research, integrating human and environment sciences that include ecology, biology, spatial science, geography, sociology, demography, and other related disciplines. The CHES Center has also received financial and space support from Department of Geography, College of Arts and Letters, and Vice President Stephen Welter.
West Contributes to Video News Wildfire Discussion
November 5, 2019
On Monday, November 4, Doctoral Candidate Krista West was approached by a journalist and associate producer for Al Jazeera's (AJ) English "The Stream" to contribute to a segment — "A World On Fire." Within the past week, at least 13 wildfires have burned in California alone; in the last few months, there have been wildfire incidents in parts of Lebanon, Turkey, Russia, France, Greece, Indonesia, the Amazon, the Arctic, and sub-Saharan Africa. As someone living in California and studying the effects of wildfires, AJ requested that Krista provide a 30-second video comment discussing how to get through a wildfire safely and how she has been impacted by incidents in the state. "Thirty seconds is not enough time to share this information," she said, "so I focused on covering the most critical points — how residents can find resources that will help them prepare for a wildland fire and evacuate safely. I was honored to have been included in this segment, and appreciate what the panel of experts shared with the AJ hosts." Krista's segment starts around the 24:10 mark.
Krista began working with Dr. Doug Stow as a Joint Doctoral Program Research Scholar in Fall 2019, and is also a member of the Climate Science Alliance Connecting Wildlands & Communities team. She intends to focus on utilizing remote sensing technologies to study landscapes and wildland-urban interface zones before, during, and after wildfires.
HDMA Featured in ArcNews
November 5, 2019
The HDMA center has developed two social media analytics tools, SMART dashboard and GeoViewer, which are highlighted in the Fall 2019 issue of ArcNews. Dr. Ming-Hsiang Tsou also provides his vision of creating "geospatial data science" by combining GIScience with data science domains together.
See full Fall 2019 ArcNews article.
Fall Colloquia Series Begins
October 2, 2019
The SDSU Geography Colloquium series for the Fall 2019 semester has officially begun. Visiting scholar Dr. Eran Feitelson of The Hebrew University of Jerusalem kicked off the series with his talk "Resilience to Earthquakes and Droughts: Some Insights from the Israeli Experience." We've also had the pleasure of welcoming Dr. Eyal Oren from SDSU's School of Public Health to speak on "Tracking infectious diseases using big data: a primer using search data and social media." We look forward to hosting more speakers in the coming weeks and months, covering various topics of relevance to our domain.
My California Student GIS Mapping Showcase and Competition Recognizes Exemplary Work by K-12 Students
May 28, 2019
The California Geographic Alliance is pleased to announce the winners of the 3rd annual "My California GIS Mapping Showcase and Competition". This statewide opportunity encourages middle (4th-8th grade) and high school (9th-12th grade) students to harness the power of Geographic Information Systems (GIS) and take on the most pressing challenges of today in an effort to create a better world for themselves and future generations. A panel of expert judges, led by SDSU Geography Professor Ming-Hsiang Tsou and Dr. Waverly Ray of San Diego Mesa College, selected five state finalists in each contest category. One outstanding project in each category will advance to a national competition, with the national winners announced on June 3rd.
Esri is the organizer of the national competition and has assured that every K-12 school in the U.S. has free access to powerful GIS software through its ArcGIS Online product.
All projects referenced below are accessible for viewing online.
Winners (advance to national competition):
Finalists, Grades 4 thru 8:
Finalists, Grades 9 thru 12:
Aitken to Present at International Children's Geographies Conference
May 22, 2019
Professor Stuart Aitken will be a keynote presenter at the Sixth International Conference on the Geographies of Children, Youth and Families, May 22 to 24, 2019, in Campinas, Brazil. The conference will see the launch of a Portuguese translation of his latest book, Young People, Rights and Place: Erasure, Neoliberal Politics and Postchild Ethics.
Department Scholarship and Awards Presented
May 6, 2019
On Friday, May 3, the Department of Geography and the Urban Studies Program held their annual Awards Ceremony on the Storm Hall West Patio. Congratulations to all those recognized.
2018-2019 Outstanding Graduating Seniors
Urban Studies: Jacob William Clancy Mitchell, Most Influential Faculty Member: Molly Costello
Geography: Aliona Galkina, Most Influential Faculty Member: Kate Swanson
Awards and Scholarship
Alvena Storm Memorial Award: Liana Heberer, Blair Mirka
Lauren C. Post Memorial Award: Carmen Bailey, Kolbe Stets, Raquel Vasquez, Colton Whited
McFarland Geography Award: Carmen Bailey, Kyle Jones, Sam Orndorff, Kolbe Stets
Ned H. Greenwood Award for Physical Geography: Alexandra Yost
William and Vivian Finch Award for Remote Sensing: Andrew Loerch
Wright Award in Cartography: Kyle Jones
Parrott Scholarship: Thomas Smith (incoming Master's student)
Cotton-Bridges Award for GIS Emphasizing Techniques: Chanwoo Jin, Nana Luo, Jaehee Park
Cotton-Bridges Award for Environmental GIS: Garrett McGurk
Montaha Deek Curti Scholarship for Work in Social and Environmental Justice: Empress Holiday, Sam Orndorff
Finch Latin America Travel Award: Garrett McGurk
Social/YESS Award: Leilani Konrad
Departmental Citizenship Award: Hsiao-Chien (Ace) Shih
Human Geography Award: Barbara Quimby
Lauren C. Post Award for Academic Excellence: MacKenna Kull, Corrie Monteverde
ESRI Development Center Award: Gavin Schag
Nara Receives Research Excellence Award
May 6, 2019
Assistant Professor Atsushi Nara has received the College of Arts and Letters Tenure-Track Faculty Award for 2018-2019.
Atsushi's current research focuses on supporting spatial decisions under emergency evacuation; examining spatial disparities in public health and cancer epidemiology; understanding the impacts of air pollution in the California-Mexico region; and facilitating geo-computation education in preK-14 geography education.
The award includes $1500 to support their research program.
Congratulations, Atsush!
Debbané and Swanson Contribute to Report on Migrant and Refugee Detainees
February 8, 2019
What began as a casual gathering of friends has become a first-of-its-kind living archive of handwritten letters shared by hundreds of asylum seekers detained along the U.S.-Mexico border. Those letters, in the collective correspondence, provide a detailed description of each person's path to pursuing asylum, and the conditions inside detention centers.
That letter-writing effort has also become a major research and archival project involving the SDSU Library, whose Digital Collections team is digitizing hundreds of pages of letters. All told, more than 500 letters have been exchanged to date.
On February. 1, 2019, the SDSU student and faculty researchers, including geographers Dr. Anne-Marie Debbané, Dr. Kate Swanson and graduate students Sam Orndoff and Jose Gutierrez, co-released a new report, titled "Testimony from Migrants and Refugees in the Otay Mesa Detention Center," alongside the grassroots group, Detainee Allies. The report details accounts of insufficient food, unsafe working conditions, not having appropriate access to legal representation, access denied to phones and mail, among other conditions.
"Detainee letters give us a very stark view into the lives of asylum-seeking refugees and migrants now held in American prisons," said report co-author Professor Kate Swanson. "Letters from detainees who have been moved from San Diego to prisons in other states suggest that these conditions are not unique to the Otay Mesa Detention Center."
Please visit the New York Times Immigrant Detainee article for more information on the migrant and refugee project.
Weeks Talks about Declining Birth Rates
January 18, 2019
istinguished Emeritus Professor John Weeks will speak about declining birth rates in the United States during the January 20, 2019 edition of "San Diego People" on KUSI TV, Channel 9. The program begins at 11:00am.
Pottathil Gives Invited Master Talk at International Downtown Association Conference
December 10, 2018
Illustrating the wide-flung recognition of CICS expertise in contemporary urban issues, CICS Co-Director Akshay Pottathil recently accepted an invitation to give a Master Talk at the 64th Annual International Downtown Association conference held in San Antonio, Texas. Pottathil, who also serves as BORDERPOL's Vice President for Technology, was joined by Colorado Governor John Hickenlooper and New York City Planning Commissioner Larisa Ortiz. His presentation touched on various aspects of city planning, curb space management, autonomous transportation, and cybersecurity.
Skup
in as Invited Speaker at Inaugural Forward Summit
October 29, 2018
CICS Co-Director André Skupin followed an invitation of Passport Labs to give a cornerstone presentation at the Inaugural "Forward Summit" held in Charlotte, NC. The event brought together thought leaders from government, business and academia to discuss innovative solutions in urban mobility, smart cities, predictive analytics and deep mapping. Skupin discussed how "Spatial Intelligence" can inform novel and integrative solutions involving diverse data sources.
The other cornerstone speakers were Anthony Foxx Leave geography site, Chief Policy Officer at Lyft, who previously served as U.S. Secretary of Transportation, Keith Chen Leave geography site, Associate Professor of Economics at the UCLA Anderson School of Management, previously Head of Economic Research at Uber, and Stephen Goldsmith Leave geography site, Director of the Innovations in American Government Program at Harvard Kennedy School of Government, previously Deputy Mayor of New York, Mayor of Indianapolis, and Chief Domestic Policy Advisor to the 2000 presidential campaign of George W. Bush.
Pryde Declared 2018 National Cox Conserves Hero
October 24, 2018
Emeritus Professor Phil Pryde has been named the 2018 National Cox Conserves Hero. Dr. Pryde was one of eight finalists from around the nation. Dr. Pryde was nominated for his work with the San Diego River Park Foundation and other work to protect natural water resources in the area.
Each finalist nominated a specific conservation organization to receive the monetary award from the program. As the named National Hero, Dr. Pryde's designated organization, the San Diego River Park Foundation will receive $60,000.
View Dr. Pryde's nomination video.
From the Cox Conserves Heros website: "Cox Conserves Heroes is an awards program created by Cox Enterprises and The Trust for Public Land (TPL). The program serves to honor environmental volunteers who create, preserve or enhance shared outdoor spaces in their local communities.
Swanson Quoted in Brazillian Newspaper, The Intercept
October 12, 2018
Professor Kate Swanson was recently quoted in the Brazillian newspaper, the Intercept. Kate was commenting on Rudi Giullani's security work in the region.
Other academics also expressed doubts about Giuliani's work on the continent.
"He's like a political showpiece," said Kate Swanson, an associate professor of geography at San Diego State University, who has written about Giuliani's work in Latin America, arguing that his New York methods were not applicable to Latin American cities where police forces are corrupt and violent, and the divides between rich and poor are accentuated.
"When you don't address the corruption in the police who are very badly paid for their work, and you have very high rates of racial inequality, it just exacerbates the problems," Swanson said."
De Sales and Biggs Receive Five Year NSF Grant to Examine Land-Climate-Water Feedbacks in Agricultural Systems
September 24, 2018
Professors Fernando De Sales and Trent Biggs have received a 5-year grant from the National Science Foundation's Dynamics of Coupled Natural and Human Systems — Large Program for their research proposal "Land-Climate-Water Feedbacks and Farmer Decision-Making in an Agricultural System."
Abstract: This project examines how clearing forests for agriculture impacts regional water cycles and how these changes, in turn, affect agricultural production. The research will expand the emerging field of socio-hydrology (the study of the feedbacks between human decisions and water systems) by focusing on how land-use choices made by farmers influence water availability and thus alter the productivity of agricultural land. Understanding the relationships between land-use change, water, and agriculture is crucial to balancing tradeoffs between the environmental costs associated with converting forests and other natural habitats to crop fields and pasture, and the need to increase food production to meet growing demands as global populations and incomes rise. This project will contribute to the health and welfare of the United States and elsewhere by informing choices about how to increase agricultural output while limiting impacts on water, atmosphere and biodiversity. It will enhance research and education infrastructure by expanding a scientifically relevant and publicly-available dataset linking a survey of farm households to data and models of land and water use. Lastly, it will develop capacity in interdisciplinary research through the training of students and postdoctoral researchers.
Nara, Herman, and Tsou Receive Two Year NSF Grant to Improve Geographic Thinking in preK-14 Education
September 20, 2018
Adjunct professor Thomas Herman and professors Atsushi Nara and Ming-Hsiang Tsou have received a 2-year grant from National Science Foundation's Computer Science for All Program for their research proposal "Encoding Geography: Building Capacity for Inclusive GeoComputational Thinking with Geospatial Technologies."
Project Summary: U.S. schools and colleges are slow to adapt to ongoing advances realized with geospatial technologies, which urge the need for computational thinking in geography education. This project aims to identify strategies to build capacity for computational thinking in preK-14 geography education and to broaden participation in the discipline and workforce. Working in collaboration with American Association of Geographers, UC Riverside, California Geographic Alliance, and Sweetwater Union High School District, the project team will conduct exploratory research on pathways that articulate a progression of geo-computational thinking in geography education from school to the early years of college.
An and Stow Receive Five Year NSF Grant to Study Parallel PES Programs
September 20, 2018
Professors Li An and Doug Stow have received a 5-year grant from the National Science Foundation's Dynamics of Coupled Natural and Human Systems Program for their research proposal "People, Place, and Payments in Complex Human-Environment Systems."
Project Summary: Payments for ecosystem services (PES) have been utilized as a tool to conserve ecosystems and their vital "life-support services of tremendous value" for nearly three decades, with reported positive effects from many parts of the world. Increasingly, multiple PES programs have been implemented in parallel (i.e., parallel-PES programs). Although parallel PES programs have also produced documented positive outcomes to coupled natural and human systems (CNH), there is still considerable uncertainty regarding the nature of the complex interactions among human and natural systems in the context of parallel PES programs co-development and co-evolution. This project builds on our recently completed CNH project at the Fanjingshan National Nature Reserve (FNNR) in China, which focused on one PES program and its interaction with local CNH system. Surprisingly, we found that the intended PES program and another concurrent one (thus they form two parallel-PES programs) exert significant detracting impacts on each other and on local ecological systems to a large extent. Yet little is known about the mechanism behind this observed detraction and its implications for the ecosystem. Targeting this challenge, we will answer the following questions: 1) Through what pathways or mediating variables do the parallel PES programs, through their influence on the human and nature subsystems, affect one another? 2) Where and to what extent do parallel PES programs lead to net changes in the environment? 3) How has and will the entire human-environment system evolve over space and time given these interventions?
Joassart-Marcelli and Bosco Featured in Podcast Discussing Ethnic Markets and Food Access
September 14, 2018
Professors Pascale Joassart Marcelli and Fernando Bosco are featured in a new podcast of The Fifty One series by Dame Magazine. Both of them speak of their research on the role of ethnic markets in addressing food access in San Diego.
The podcast is based on research that Professors Joassart-Marcelli and Bosco conducted in City Heights and other San Diego neighborhoods with funding from the National Science Foundation and the SDSU University Grant Program. One of the project's objectives was to explore the significance of small ethnic markets in providing access to fresh and healthy food in a neighborhood that lacks supermarkets and is typically described as a food desert. Joassart-Marcelli and Bosco conducted store audits and interviews of managers and customers in Mexican, Vietnamese, Ethiopian and other food stores that are operated by ethnic entrepreneurs and/or serving an ethnic clientele. In the process, they gathered rich data about the everyday experience of living in a so-called food desert and the food practices of City Heights residents, most of whom are people of color and immigrants who patronize local ethnic markets. The research highlights the positive role of these spaces in the community and points to the need for policy makers to consider them in designing solutions to address food insecurity.
Crook to Receive NSF Dissertation Improvement Grant
September 10, 2018
Stephen Crook, a student in the Joint Doctoral Program with UCSB and SDSU, recently received the NSF GSS Doctoral Dissertation Research Improvement Award (GSS-DDRI). Steve's doctoral dissertation, titled "Assessing and mapping ecosystem service uses and values among National Forest stakeholders," focuses on developing methods to equitably inform U.S. public land management based on improving the understanding of stakeholder's values and uses of public lands. This research will provide data and demonstrate methods that can be used to fulfill statutory requirements for National Forest planning going forward, while allowing stakeholder groups to provide input into public lands management. Furthermore, results will be shared with the Forest Service and presented to stakeholder groups, improving understanding of priorities and highlighting values that are shared among groups. Steve's project will address the knowledge gap through the development of participatory approaches for identifying, valuing, and mapping ecosystem services that will link the ecosystem services concept with the resource use, cultural values, and livelihoods of diverse stakeholder groups. The total award amount is $10,326.
Receiving this funding will allow Steve to travel to increase the number of interviews that will be conducted in his field area, the communities surrounding Washington's Gifford Pinchot National Forest. His research will facilitate improved stakeholder identification and outreach efforts and will strengthen representation of the diverse stakeholder groups in the area. Steve's work will help provide guidance to the U.S Forest Services' as they incorporate the value of ecosystem services into their National Forest planning and decision-making.
Dissertation committee member, Dr. David Lopez-Carr, says the following about his work:
"I am enthusiastic about Steve's topic. It is classic human-environment geography, combining GIS and field interviews to further understanding of service uses and values among National Forest stakeholders in Washington's Gifford Pinchot National Forest. His mixed methods approach applied to a critical question surrounding use and appreciation of a national forest has great promise to advance our understanding of how humans value nature more generally. This fellowship is well deserved. Steve worked on multiple drafts over the last couple years before finding success. He has listened carefully to feedback and incorporated external reviews and feedback from his committee into his dissertation proposal. Steve has consistently shown thoughtfulness, motivation, self-discipline, and perseverance while I have worked with him. These characteristics will continue to serve him well."
Jankowski Receives Fulbright Scholar Award
September 5, 2018
Dr. Piotr Jankowski has received a Fulbright Scholar Award to study participatory GIS and urban planning at the University of Poznan in Poland. Piotr will begin his study in January 2019.
Congratulations, Piotr!
Jankowski Named Outstanding Faculty Member
August 31, 2018
Dr. Piotr Jankowski was honored as one of six Outstanding Faculty at the All-University Convocation on Thursday, August 23, 2018.
As part of the presentation, a short video retrospective was shown to the entire assemblage.
Congratulations, Piotr!